Chastity Device: A Buying Guide
At some point in the transition to being a sub to a domme, you might have considered whether a chastity device was right for you.
Are you a chronic masturbator? Do your urges need to be controlled by a will stronger than your own?
Are you prepared to experience full submission?
Do you want to know what it feels like to give up control of your cock and orgasms to a powerful woman?
If your answer to any one of those questions is "yes" then you should definitely consider buying a chastity device.
Imposing chastity has become an increasingly popular method of domination among those practicing FemDom (Female Domination). Being made to wear a chastity device helps to put sub into the right frame of mind in regards to his proper place in relation to his domme. It will also tend to encourage more obedient and malleable behavior because of the constant reminder that someone more powerful that himself has taken over his sexuality.
Just imagine your cock being locked up, being continuously teased and mind-fucked for days, the incessant desire to touch yourself and orgasm growing and growing and the suffering growing and becoming more and more unbearable with each day that passes.
FemDom (Female Domination) and FinDom (Financial Domination) are always connected in one way or another.  When a sub falls deeply into submission under a domme, he wants to give up everything and give her full control over everything in his life – his mind, cock, access to social media accounts, email accounts, devices and money. I know even the thought of going that deep under my control makes your cock twitch and you are probably touching yourself right now without my permission!  What a horny bitch you are!
You filthy slut, you are unable to control urges and your cock must be locked up!
Now choose one of the devices listed below and we will move forward…
How to choose the right device?
There are so many chastity devices on the market, and most websites really don't do a good job explaining how to use a device properly, or providing honest and genuine reviews that give a clear picture of whether the device will provide the utility and experience that you (and your dominant partner) are looking for
In this post I hope to some small distance to rectifying this situation. I will give a few recommendations and references based on my own experience and the experiences of my slaves. We will start with the more expensive products available and work our way down to those that are more cost-efficient.
High End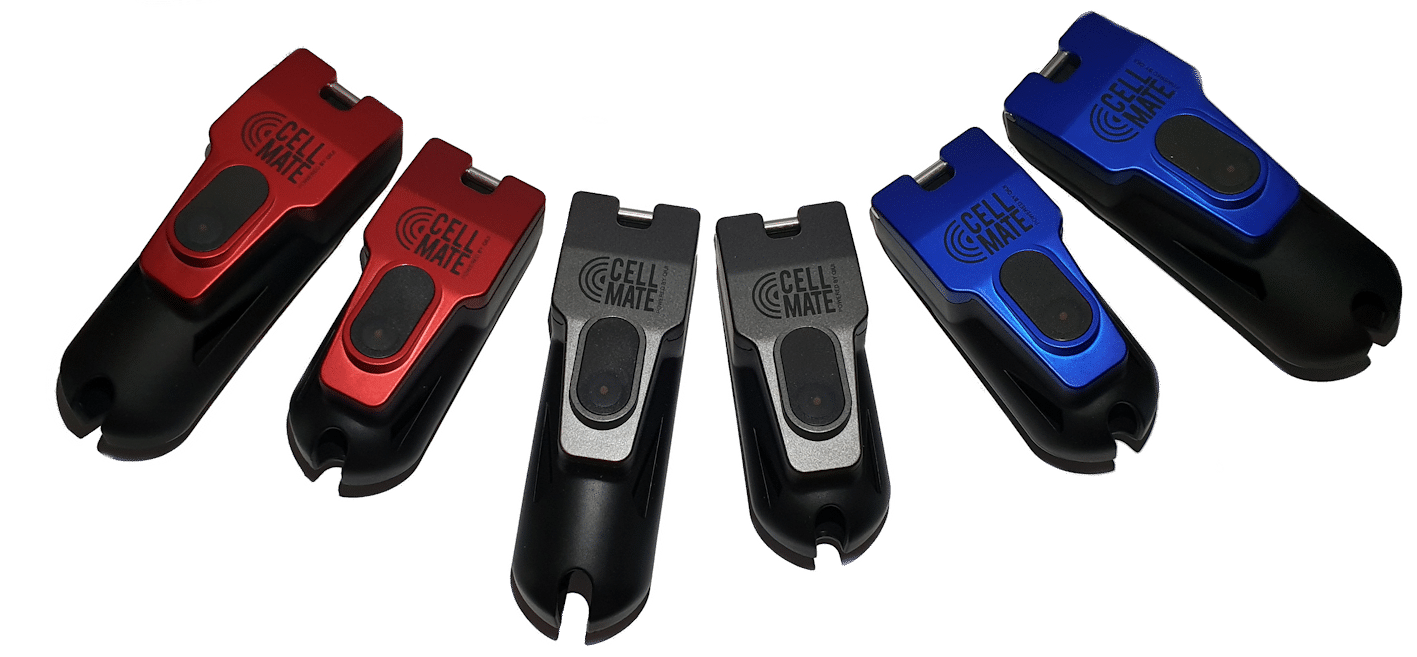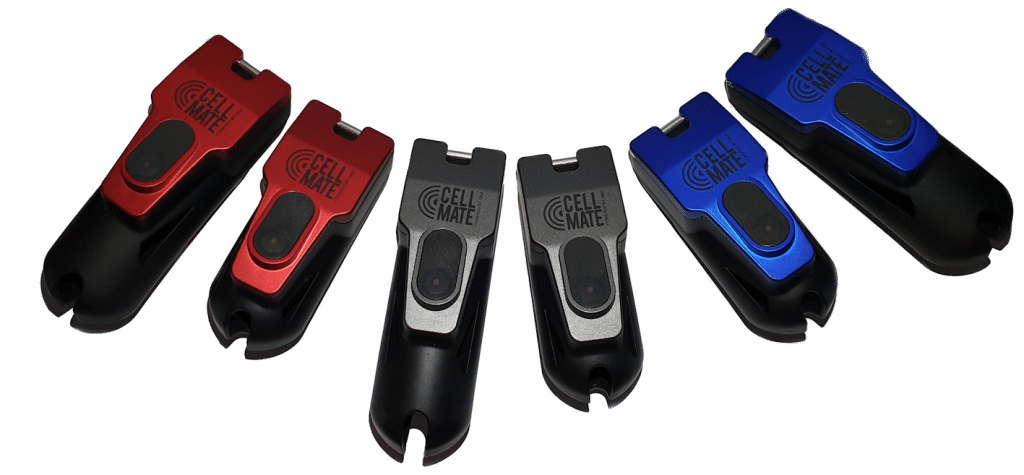 Cellmate by Quiu – 125 EU – http://qiuitoy.eu/producten.html
Recently, an app-controlled chastity device called Cellmate came onto the market from Qiui Toy. Of all the chastity devices that I have had experience with, I like this device best (and not just because it is the most expensive). It has a number of excellent features, especially for this day and age. The app allows control of a slave's cock even if he is on the other side of the world and without the need of keyholder systems or pre-set digital time locks, which can detract from the spontaneity of punishing a misbehaving slave immediately.
Because it has the remote control and because it is designed so there is no way a slave can cheat and slip his cock out of his cage or unlock it himself, give it 5 stars out of 5. There is, however, one thing I don't like about it. Specifically, once you have set a time, there is no way to unlock the device until the time expires without transferring control of the device back to the submissive wearing it. That is a glaring error in design. A Domme needs more control than that and no device of this type should ever encourage the sub to have delusions of personal control. Giving the control back to the sub may solve the problem if a sub needs to be quickly unlocked, but it is not aligned with the whole purpose of the device: CONTROL BY THE DOMME.
I once locked my sissy slut Jessica's clitty up while she was in the office, and accidentally set the chastity device to lock for one day rather than one hour. After an hour we were both expecting the device to unlock and it was not until the deadline had passed that I noticed I had used the wrong time setting. There are no clear instructions in the Cellmate app about what to do in such an emergency. I made the educated guess that transferring control would solve the problem, and gritting my teeth at how unnatural it felt, I went ahead and relinquished control to a sub. That worked, but by that time the poor sissy was so anxious that when he tried to remove the device he broke the lock. In the end the device couldn't be repaired and he had to buy a new one. Again, aside from that flaw it is a great product. I hope Quiu Toy rewrites their app software appropriately in the next upgrade.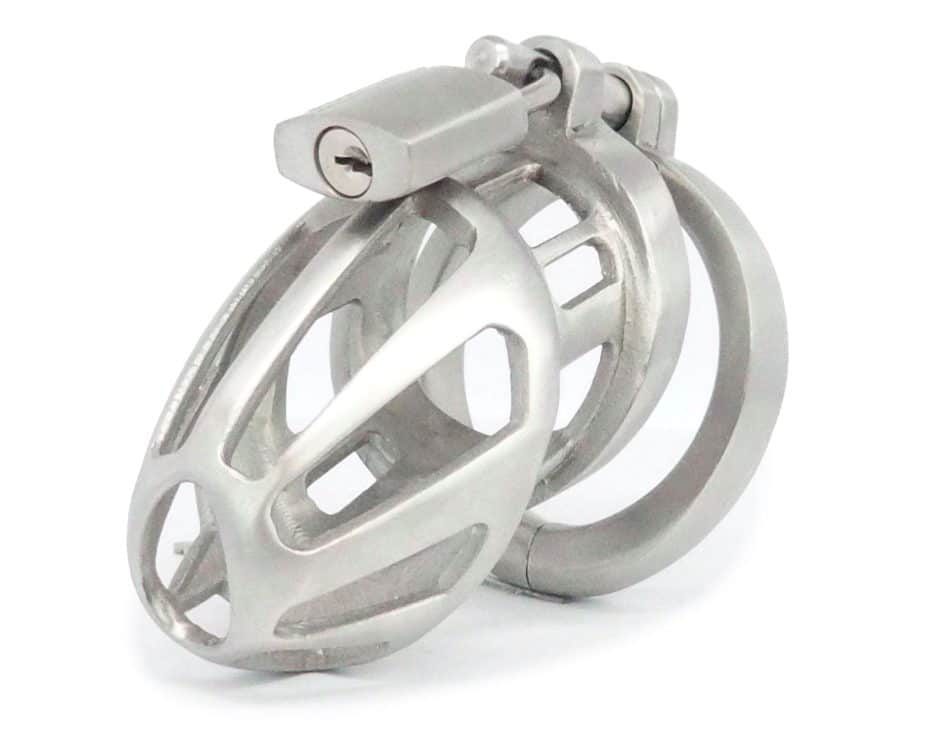 High Quality Stainless Steel Cage – $229 to $290 – https://www.bon4.com/
You can't go wrong with one of the steel cages from Bon4. Excellent materials and industrial design. Most cheap metal cages are too small and have sharp edges. Not the Bon4. One of my slaves worn this cage for 3 months without taking it off something that is only possible if the quality of the chastity device is high. The only possible disadvantage of this cage is its weight, it can be a bit heavy. But then again, depending on what kind of punishment you want to inflict on your sub, that could be an advantage. Also, these cages are usually tighter than usual chastity devices. The combination of the weight and tightness combines with materials and industrial design that allow it to be worn for long periods of time mean that this device maximizes the suffering of the slave without causing lasting damage. An excellent choice for slaves that need more serious punishment.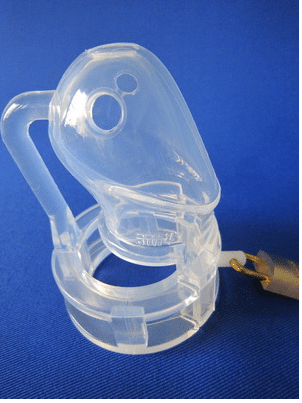 Flexible Silicone Chastity – . Price $149. – https://www.bon4.com/
For lighter punishment there is Bon4's flexible, silicon version. Also good for long-term wear but not as punishing. I like that it comes in two sizes and 3 colors. It is very comfortable and not noticeable when a slave wears it under normal street clothes..
Mid Range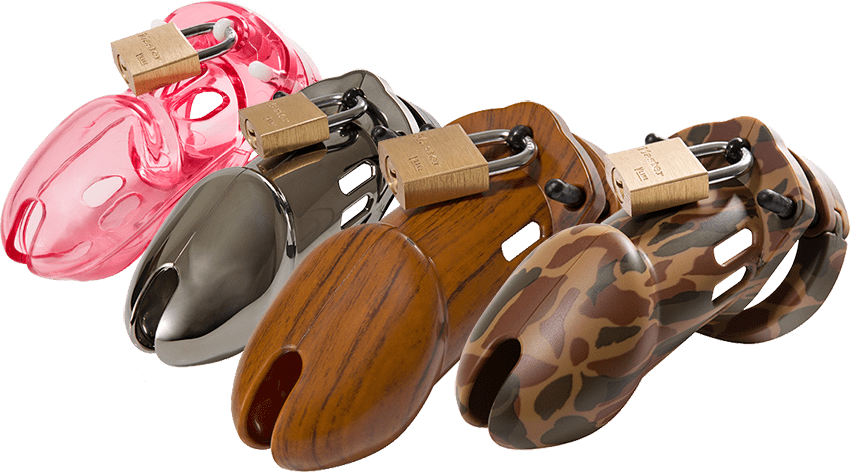 CB-6000 – $99.95 to $153.95 – https://cb-x.com
My pick for the best products in the middle range of the market are the line of CB-6000 range of chastity devices from CB-X, which are available in a wide range of colors and sizes directly from the CB-X website and in some what more limited selection from sites like Amazon or Extreme Restraints.
The CB-6000 package is a little complicated at first glance. It requires some assembly before it can be used properly. The set comes with 1 cage, 5 different size rings, locking pins and spacers, one brass padlock and five individually numbered plastic locks all in a handy black zippered carrying case. One nice thing about this product is that the use of plastic allows the sub to go through metal detectors while in chastity without setting off alarms. This is NOT something you can do with the Bon4 stainless steel cage, which will set of an alarm and prompt an embarrassing pat-down. Another reason I like this device is that if one of the parts breaks you don't have to buy the whole package again, you can just buy a replacement part separately.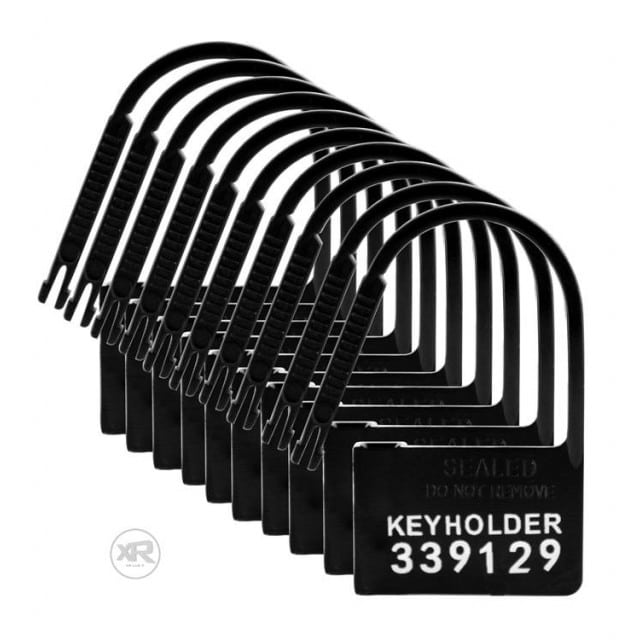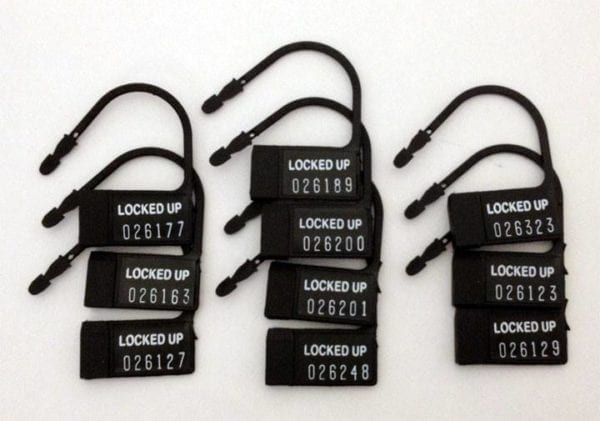 Also, CB-X packages come with numbered plastic locks but when you run out of them you can buy them on https://www.extremerestraints.com/10pk-keyholder-numbered-plastic-chastity-locks.html or https://cb-x.com/product/black-plastic-locks-30-pack/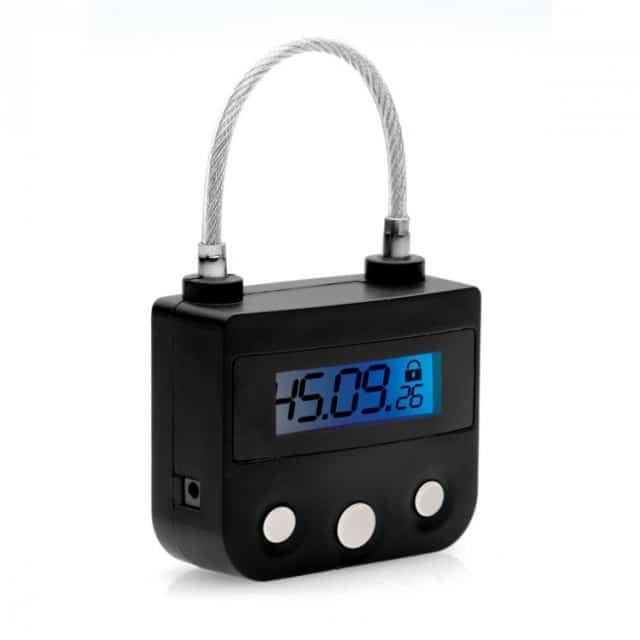 The CB-6000 also is compatible with a number of digital chastity time locks available on the market such as this one available at https://www.extremerestraints.com/the-chastity-time-lock.html Several of my slaves use this product and it works perfectly.
CB-X also sells JO Premium Silicone for use by those placed in chastity for a long period of time. https://cb-x.com/product/jo-premium-silicone-lube-2oz/ I can't speak to the quality of this product since none of my slaves use it. However, any slave I put in chastity for more than a few days is required to use a hydrating cream to prevent irritation on the skin of the cock.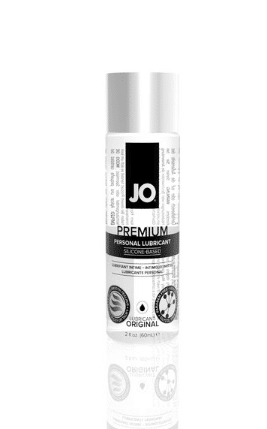 A final note on the CB-6000. It is not designed well for cocks that are smaller than 6 inches when erect. If the cock to be put in chastity is less than 6 inches when erect I recommend buying the CB-6000S chastity device instead. Also available at https://cb-x.com in multiple colors and at Amazon in just one color https://www.amazon.com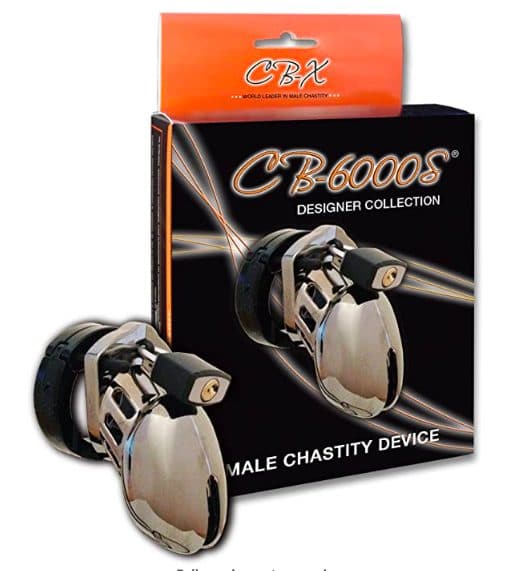 Making sure the size of the device is compatible with the size of the cock to put in chastity is very important. Read below for important information on sizing your chastity device properly.
Low End
At the low end of the market are three products which I have had some experience with. While flawed in a number of ways they are adequate and can be a good way to introduce a slave who is price-sensitive or uncommitted to chastity at a lower price, encouraging an upgrade later one.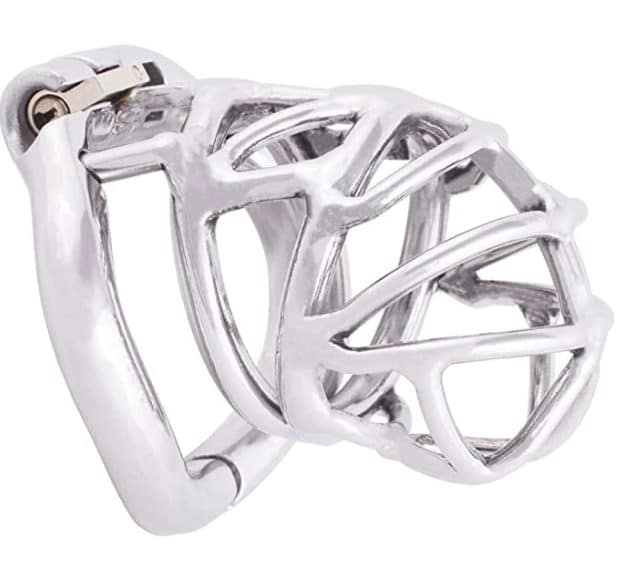 TERNENCE Medical Grade Stainless Steel Chastity Device – $31.99 https://www.amazon.com/dp/B07GLL5BZR/ref=cm_sw_r_cp_api_i_lz-UEbKNA6QRW
The ergonomic design and stainless steel material on the TERNENCE make it both comfortable but also clearly a punishment device. Sizing is a bit more hit and miss than more expensive products but it has some range, so it will fit most cocks.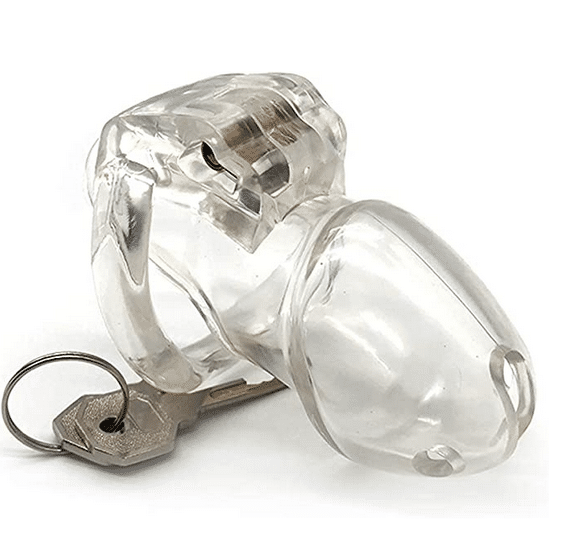 YoyoE Silicone chastity device – £24.99 –https://www.amazon.co.uk/YoyoE-Healthy-Equipment-Supplies NubTransparent/dp/B07VMYYP36/ref=redir_mobile_desktop?ie=UTF8&psc=1&ref_=yo_ii_img
If you are having to punish a cock that is on the smaller size (what I like to call a "clitty") on a budget then the YoyoE is the way to go. The design ensures that even the smallest of cocks cannot slip free.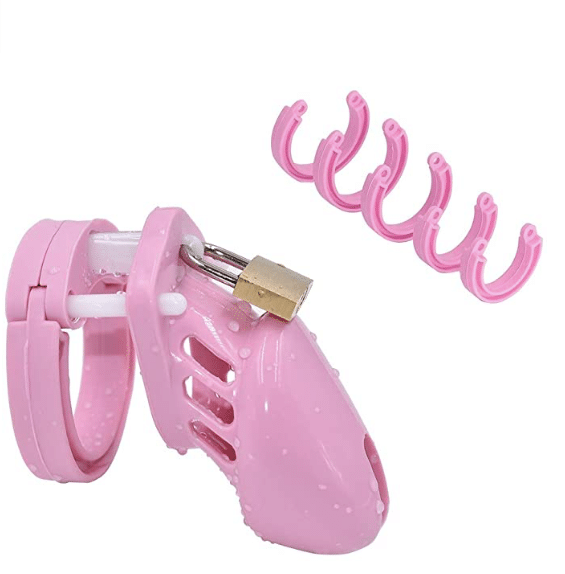 Breathable Male Chastity Device – $18.99 – https://www.amazon.com/Thongs-Comfort-Underwear-Chást%C3%AD-ty-G-String/dp/B07X7YVWQ1/ref=pd_sbs_193_4/142-6304326-9614452?_encoding=UTF8&pd_rd_i=B07X7YVWQ1&pd_rd_r=d42dc1bc-05c5-4397-8988-96279c8c1bb4&pd_rd_w=r2ITy&pd_rd_wg=0MwyP&pf_rd_p=d9804894-61b7-40b3-ba58-197116cffd9d&pf_rd_r=MNGRH583JPQQSP1KYF3K&psc=1&refRID=MNGRH583JPQQSP1KYF3K?
And finally at the very lowest end of the market is the Breathable Male Chastity Device from Banlie available on Amazon. One of my sissy sluts has used this device for a while, although in my opinion the design and materials used, mean that it will not last long and will not be comfortable enough to wear for more than a day. However, if a slave needs a starter device as a way to experience chastity for the first time, this might be the right product.
All the chastity devices listed above have been used by my owned slaves or by my followers on social media platforms.
Do not believe the reviews of products on shopping sites, most of them are fake. Wasting money on something that will not suit your needs will be very disappointing.
DIY
Finally, to wrap up, one of my subs sent me a very interesting article that describes how to make a lockable chastity device at home. https://www.likera.com/blog/wp/archives/12915
He followed the instructions and ended with devcies that were a reasonable interim solution until he was able to buy a device from CB-X which he is very happy with now.
To sum up, for any sub serious about the chastity device lifestyle I do recommend buying a quality chastity device from a reputable manufacturer. It is worth investing the money to make sure it lasts, it functions and it can be worn for long period of time. Just make sure you choose the right size. So now the most important next step is to measure your cock – and don't cheat!
How to Size Your Cock for a Chastity Device
Step 1 – Measure the length of the penis while flaccid, measuring on the UNDERSIDE of your penis from the place where the shaft meets the scrotum to the head.
Step 2 – Repeat step 1 with an erect penis (and again, don't cheat, that is the path to discomfort)
Step 3- Take these measurements and compare them with the recommended sizing on the chart below or on the appropriate page of the website of your chosen brand of chastity to see what would be the most ideal fit
Step 4 (if required) – Some chastity devices may also require you to know the diameter of your penis at the thickest part of the shaft while flaccid and erect and/or the diameter of the base of the penis BEHIND the scrotum.
These measurements can be most easily done by first finding the circumference of these areas (wrap a piece of string around the area in question, then measure the string) and converting the circumference to diameter using the formula diameter=Circumference/3.14
Sizing Chart
Small Flaccid: 1.4 to 2.6 inches | 35 to 65 mm
Small Erect: 1.4 to 4.8 inches | 35 to 120 mm
Average Flaccid: 2.6 to 4.0 inches | 65 to 100 mm
Average Erect: 5.0 to 6.0 inches | 127 to 165 mm
Large Flaccid: 3.0 to 5.0 inches | 76 to 127 mm
Large Erect: 6.0 to 8.0 inches | 152 to 205 mm