Milestones, Media & Awards
In the years that I have evolved into this century's avatar of the Goddess Ishtar, I have slowly grown in renown, in abilities, in the world's recognition of My unique Feminine Power. This page is devoted to a record of that evolution, showing some of the milestones that I take particular pride in, showing how my business has grown, how I have been portrayed in the media and detailing some of the awards I have been given over the years.
Milestones
As My command of Findom and Femdom has matured, there have been certain milestones which mark the rising to a new level of expertise. Below are some of my most cherished examples.
In 2018 I took my findomme business to a new level, actively studying digital marketing, networking with category leaders and attending conferences dedicated to the webcam and digital creator industry.
This boost in knowledge and understanding propelled me to become in a few months one of the world's top findommes. Each draining session was more extreme and more profitable than the last and I began to truly realize my full potential.
This, in turn, provided me with such a significant revenue that in 2021, and taking advantage of the uncertain property market after the pandemic I have begun to invest in real estate, becoming a landlord.
The end of 2021 took me to an even higher level, when I joined the Loyalfans platform, quickly becoming one of the their top 1% performers (0.61 percentile to be exact) and earning a net income, on just that one platform, of $150,000. And I perform and accept payment on 4 platforms as well as certain private paypig relationships. You don't have to be a math genius to guess what my yearly income adds up to.
This growing business is built on my abilities as a findomme and performer, examples of which you can see below.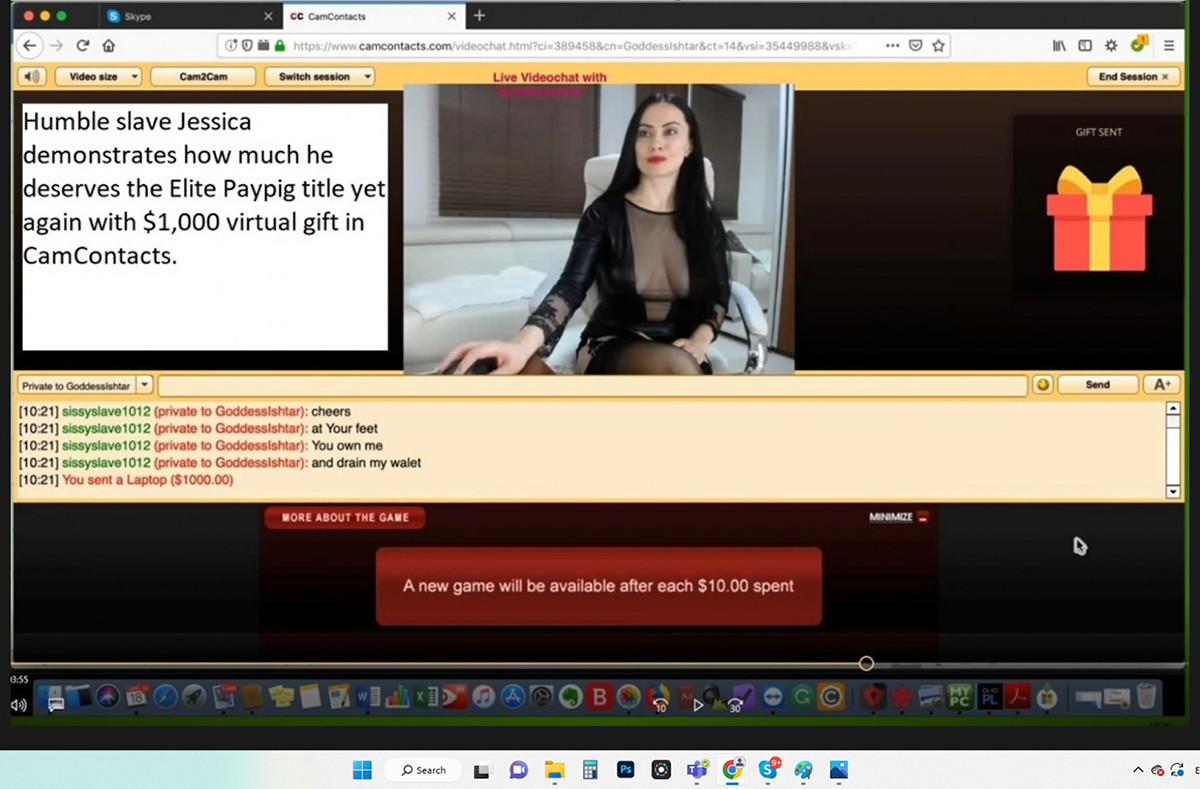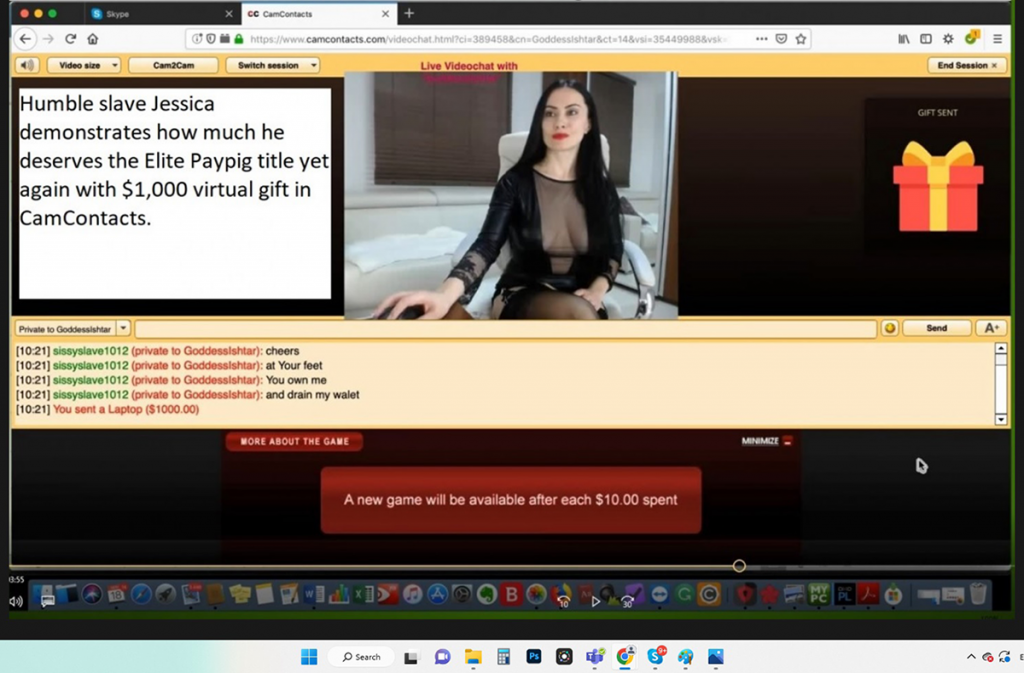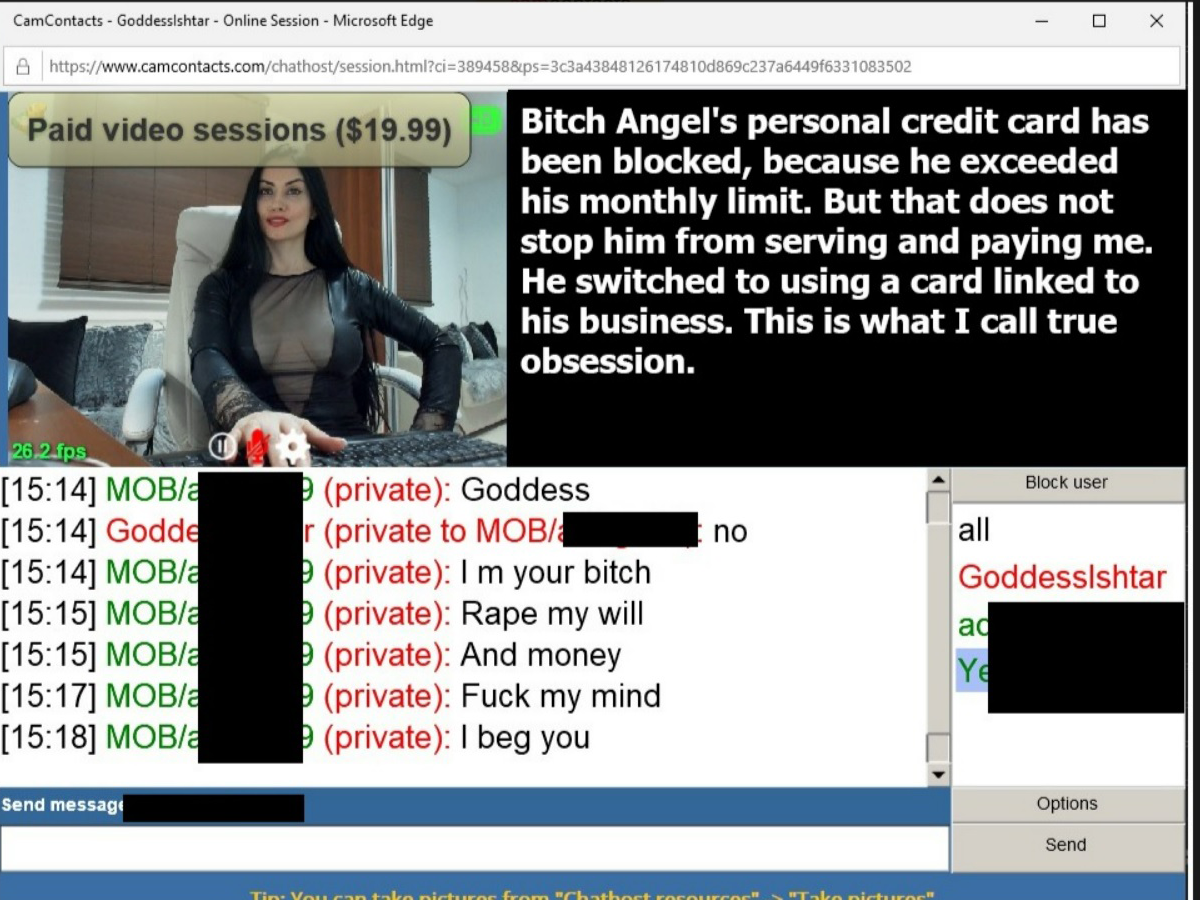 Media
In the last several years my reputation has grown to the point that certain media channels have grown interested in learning more about me. Several years ago I was featured in the December 2021 issue of AVN, an article which, with the image spreads in previous months issues was well received.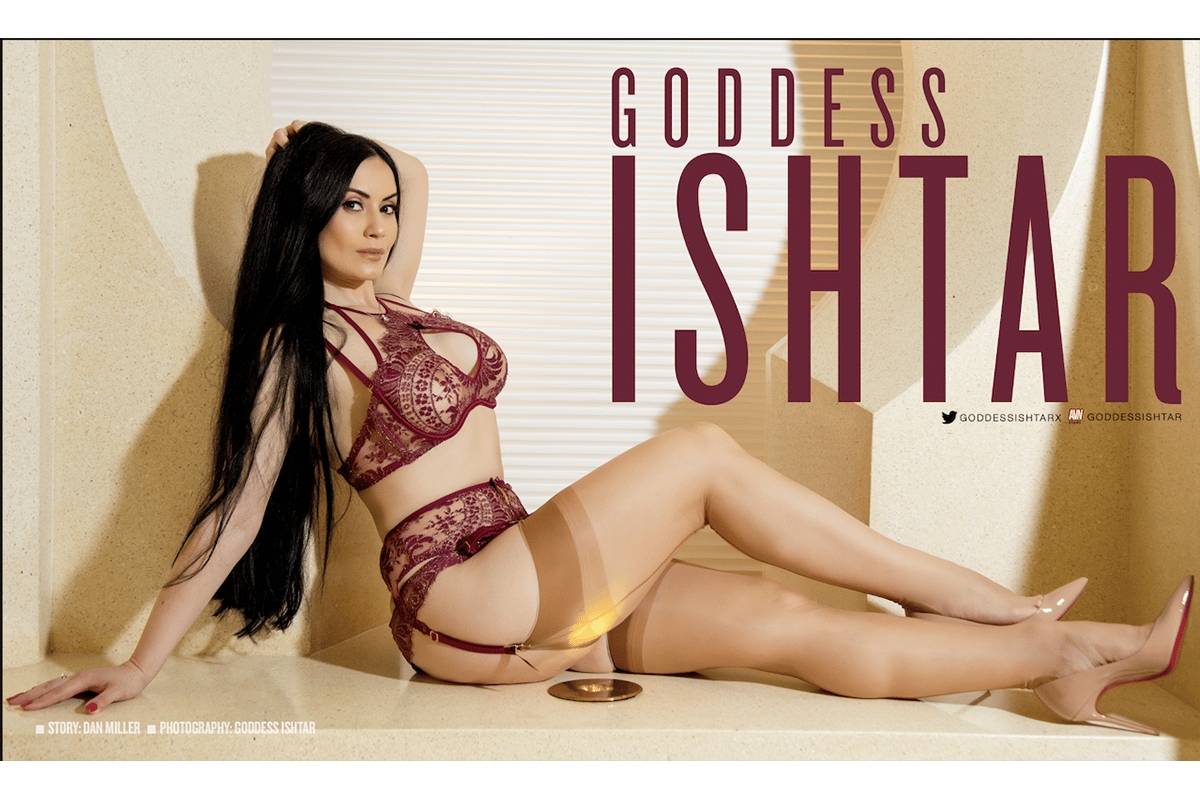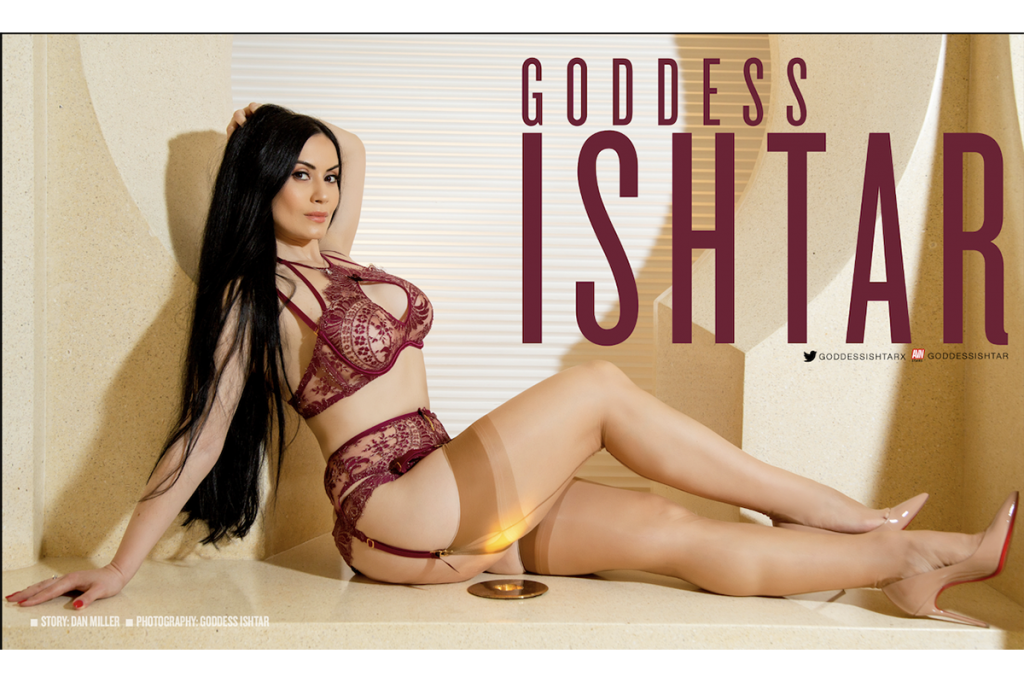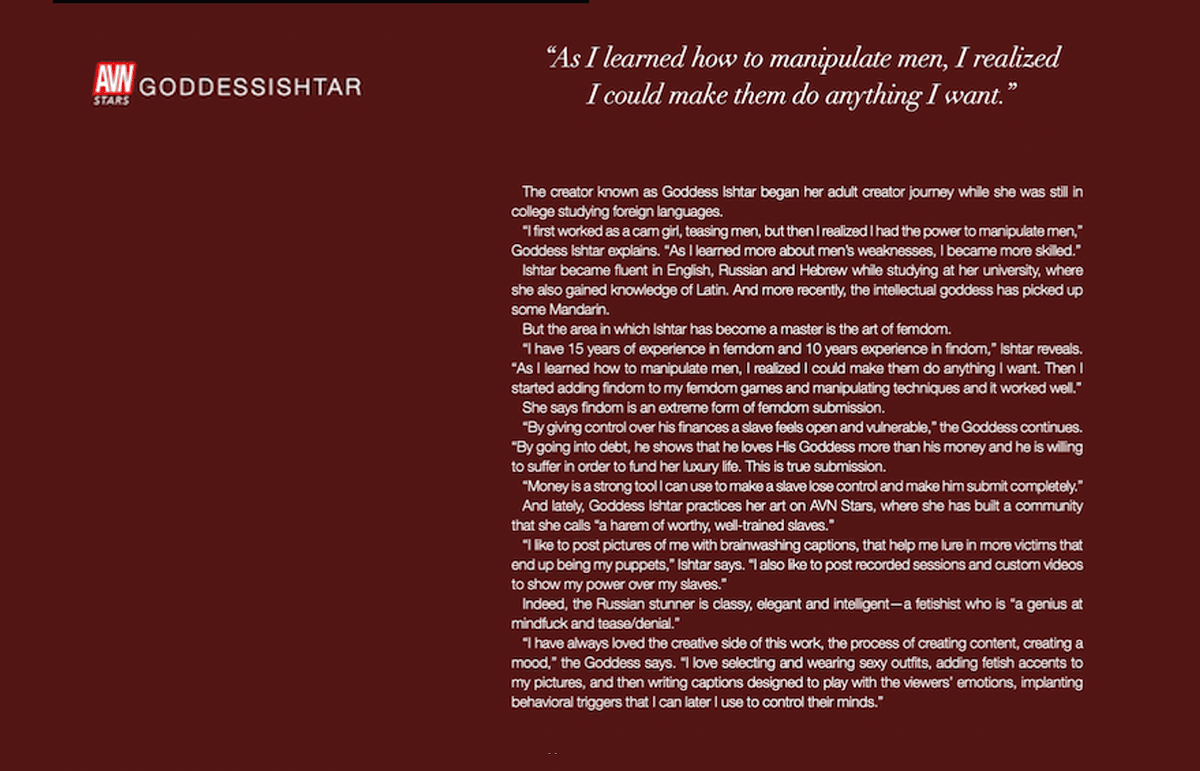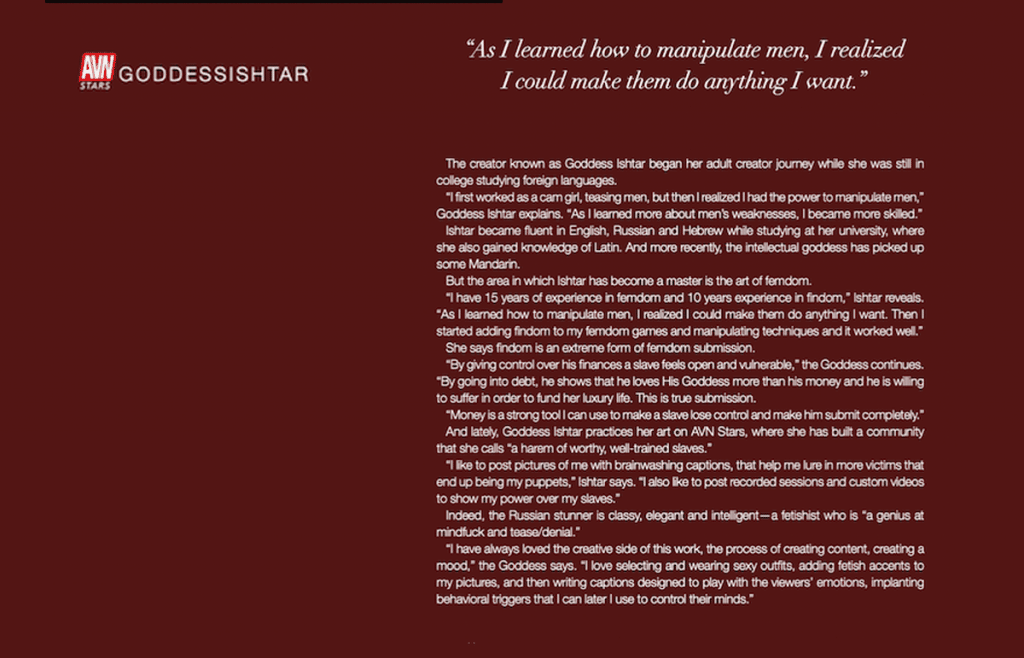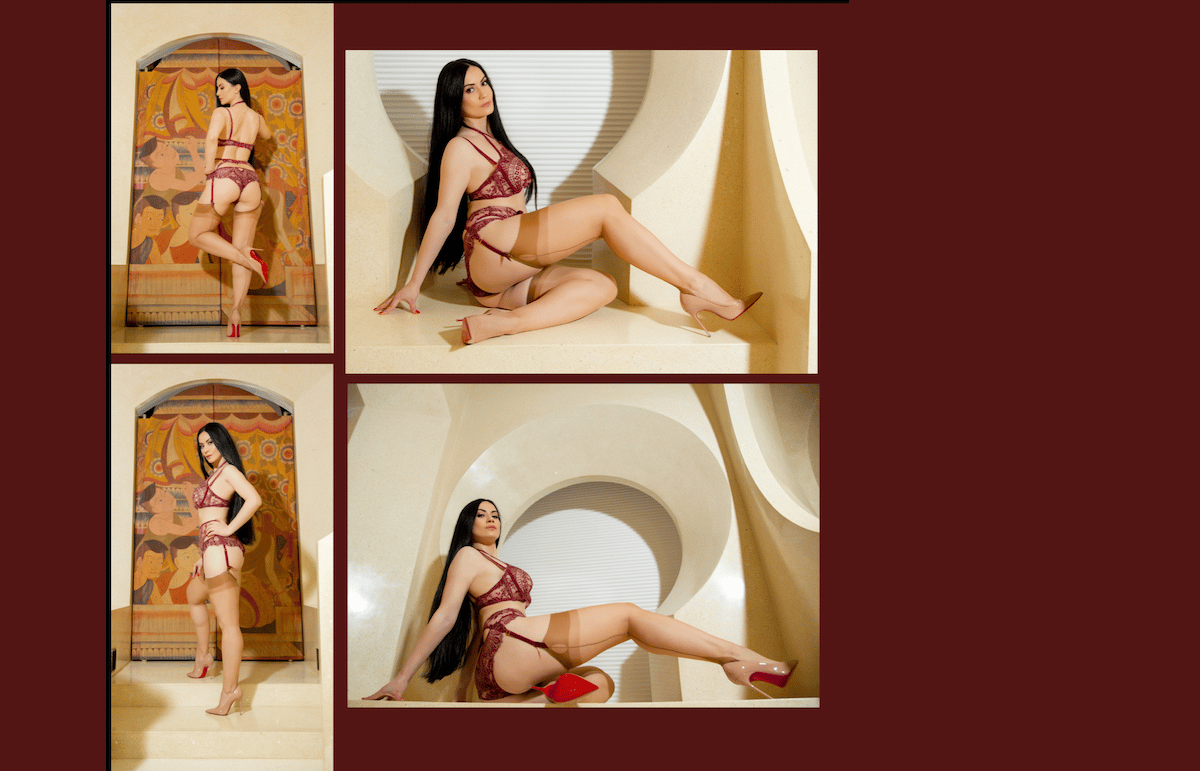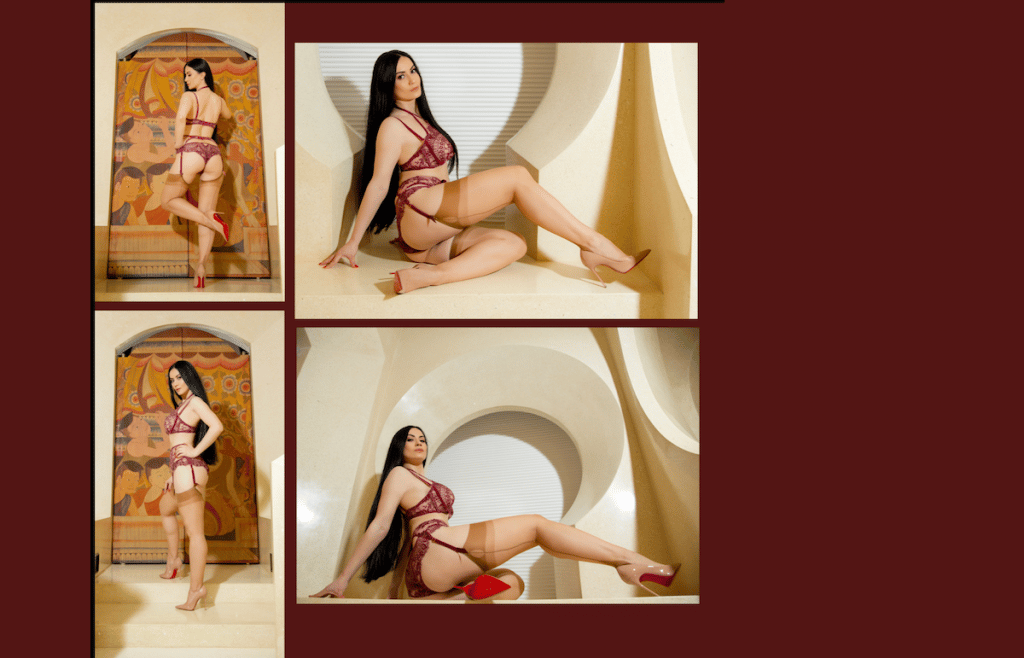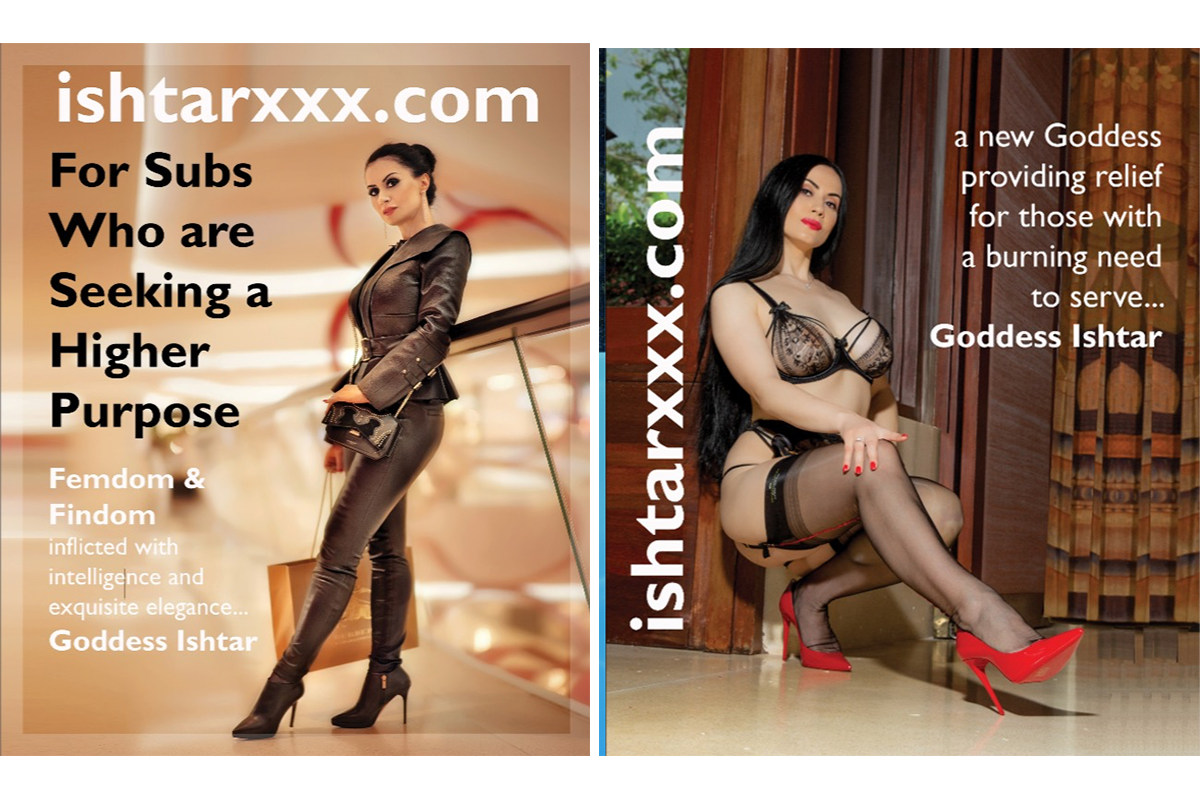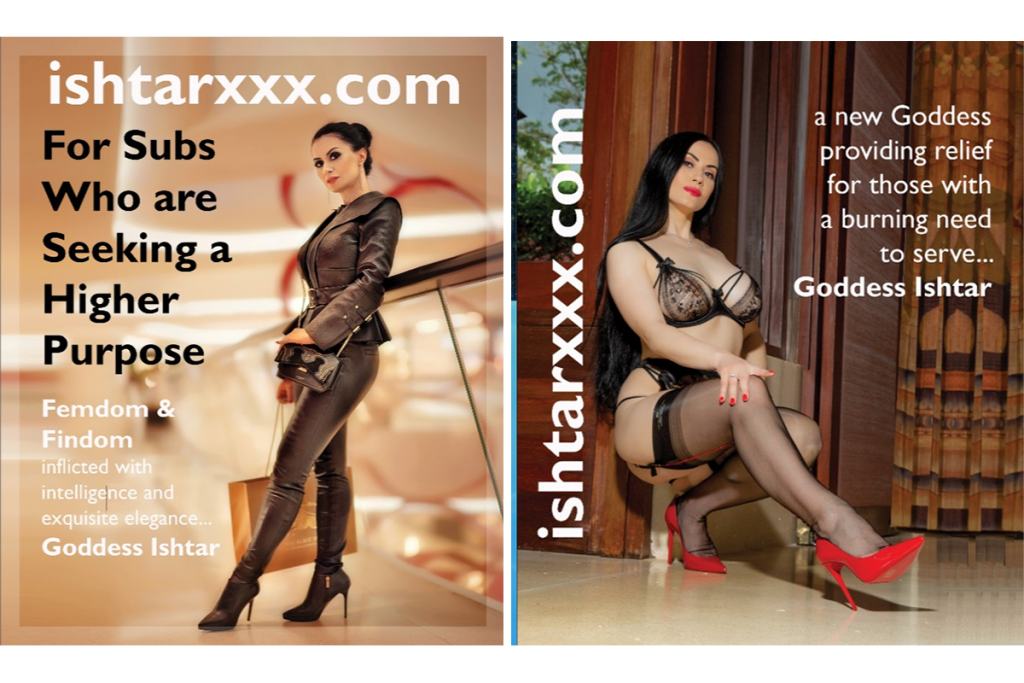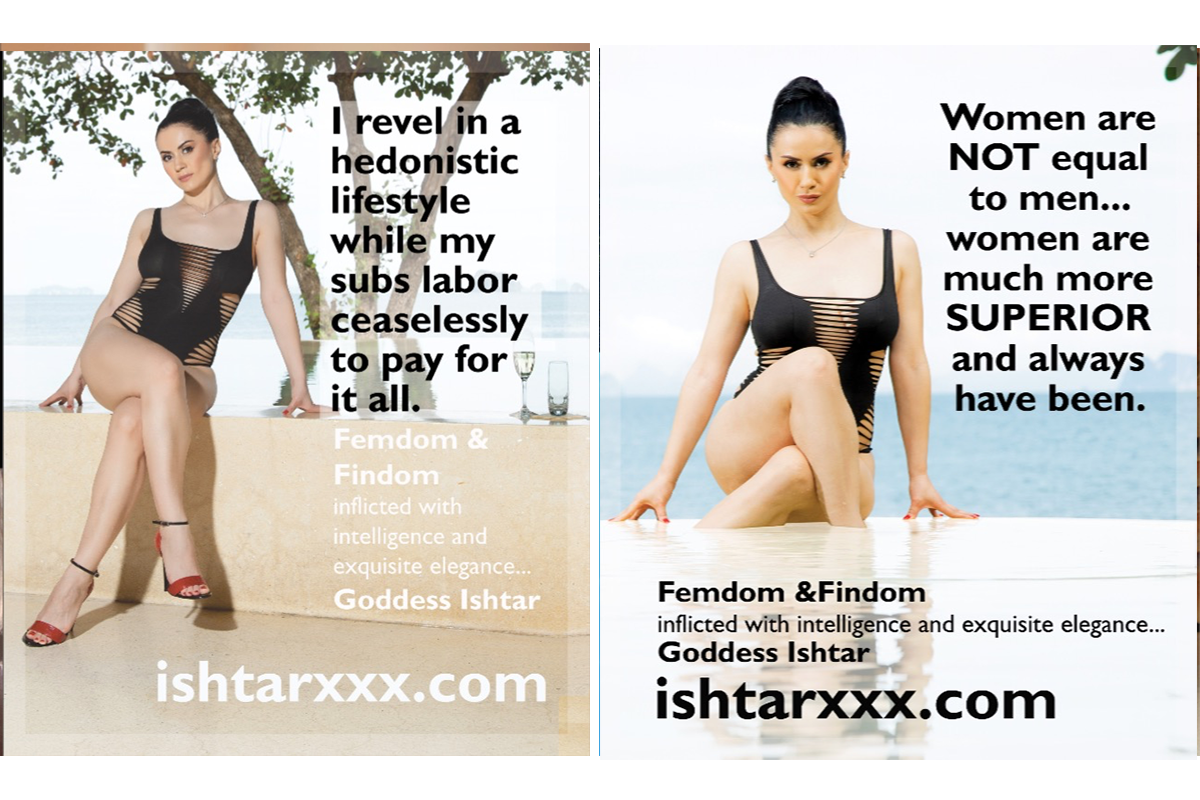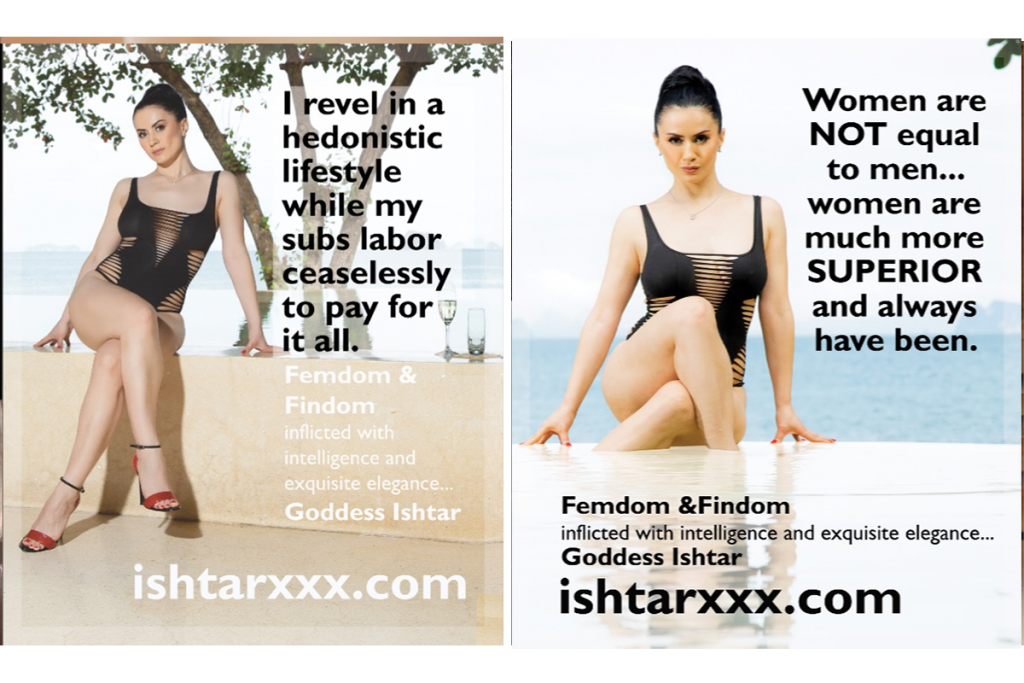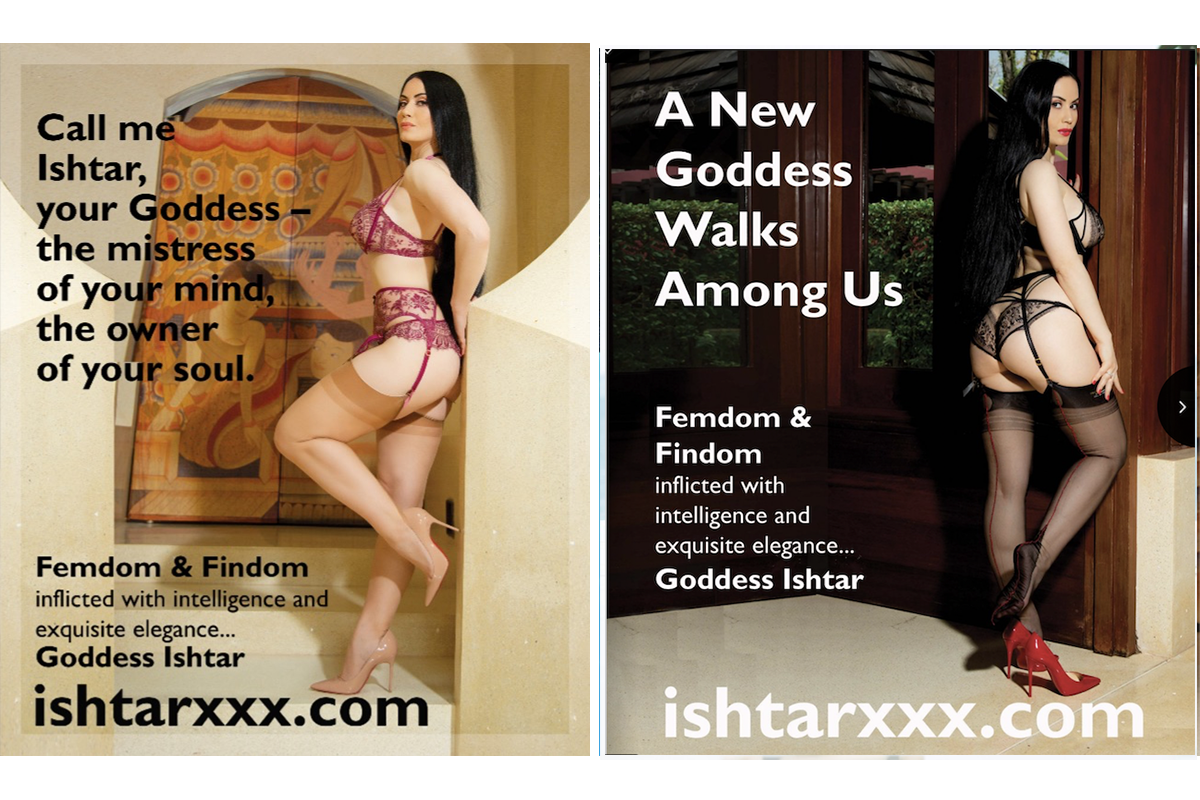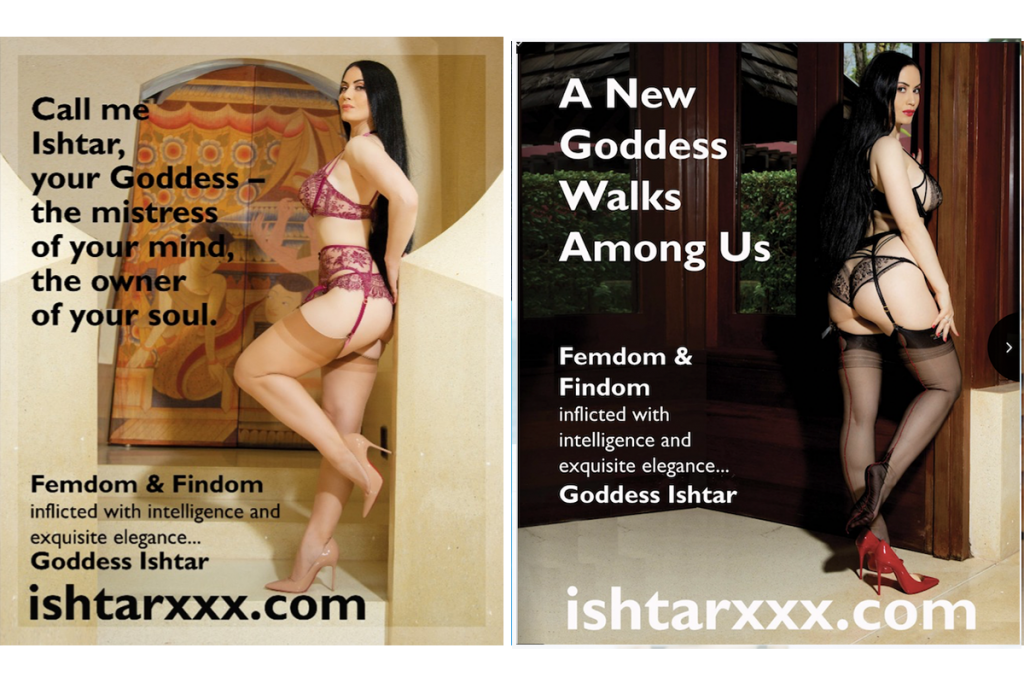 Awards & Contests
As my skills and techniques have improved, I have found myself winning a number of awards and emerging triumphant in games in which i can use my slaves and subs as pawns to win contests against my Findom/Femdom peers. Below are just a few examples.
Overview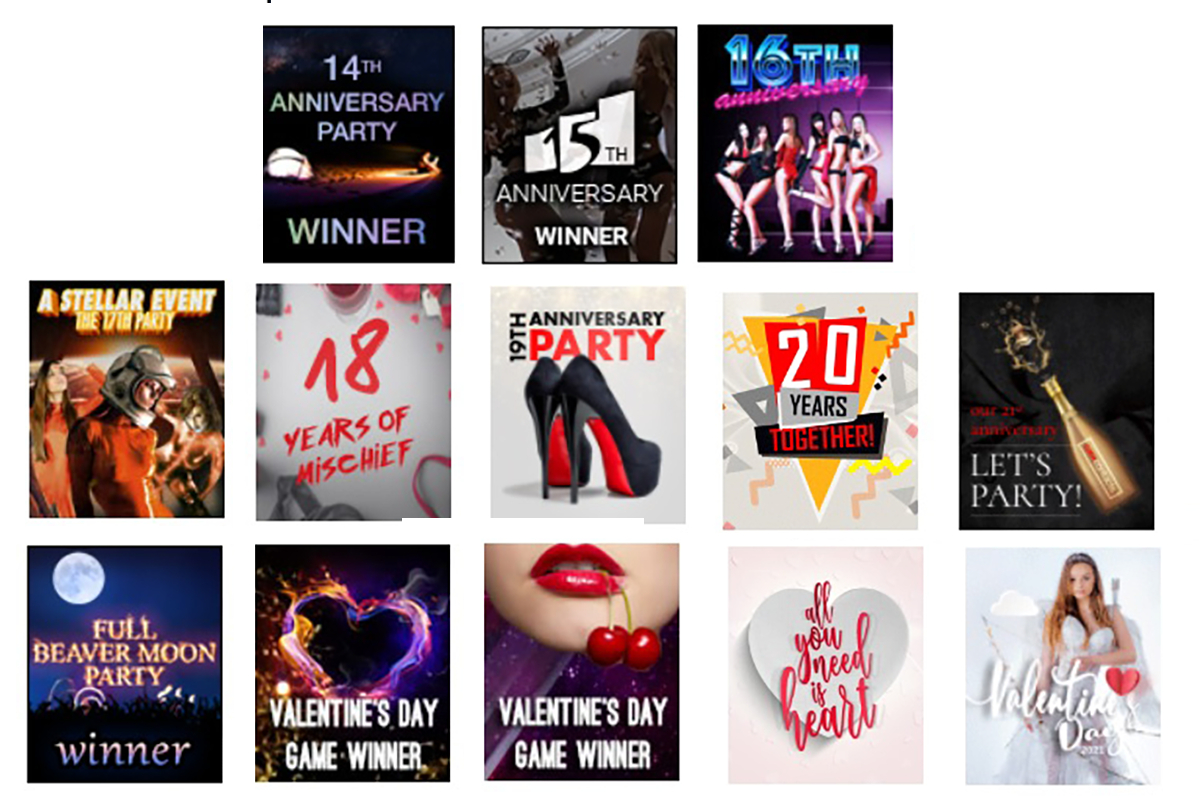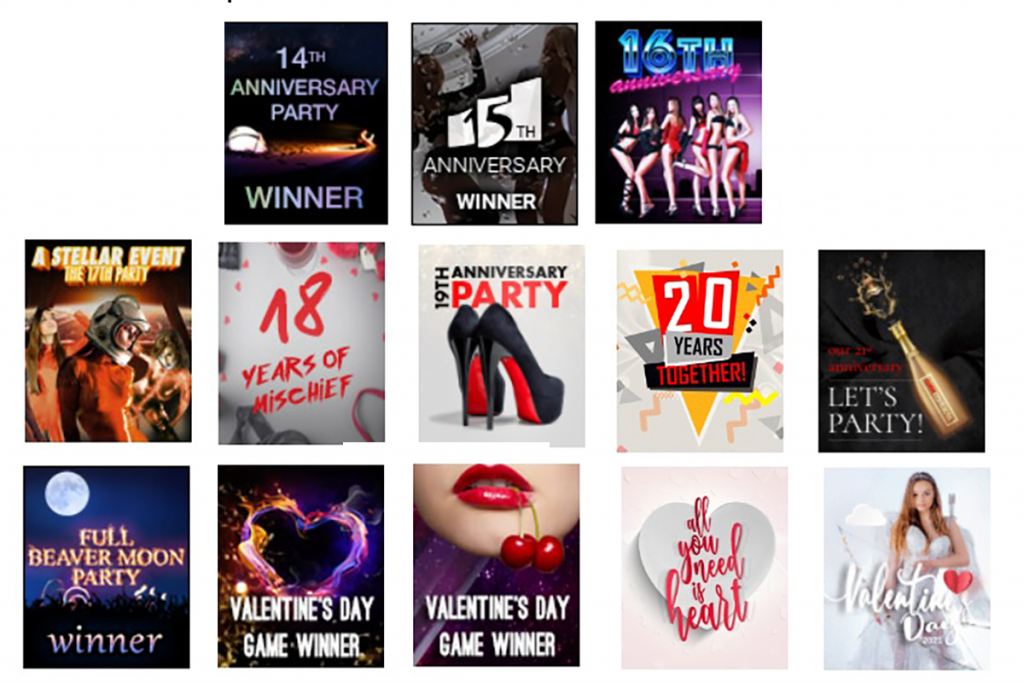 2014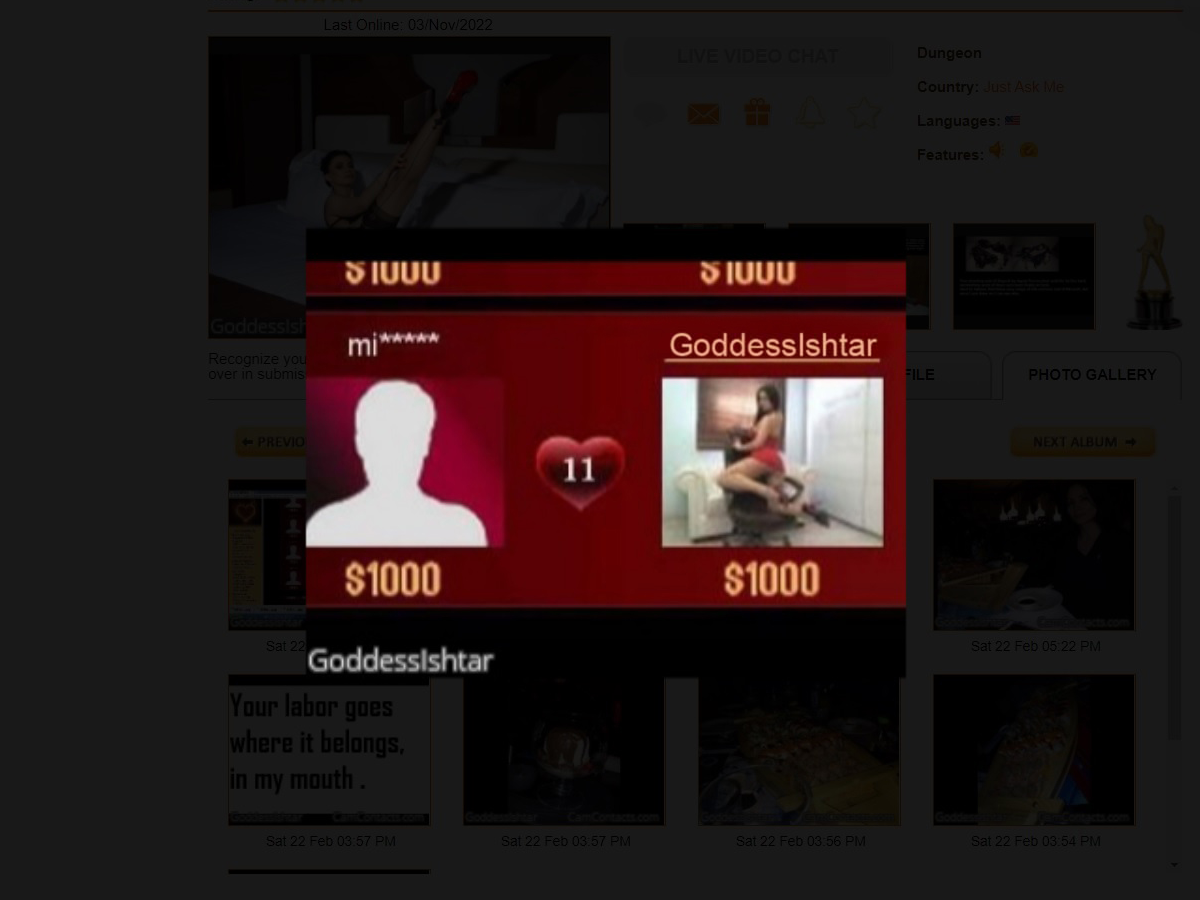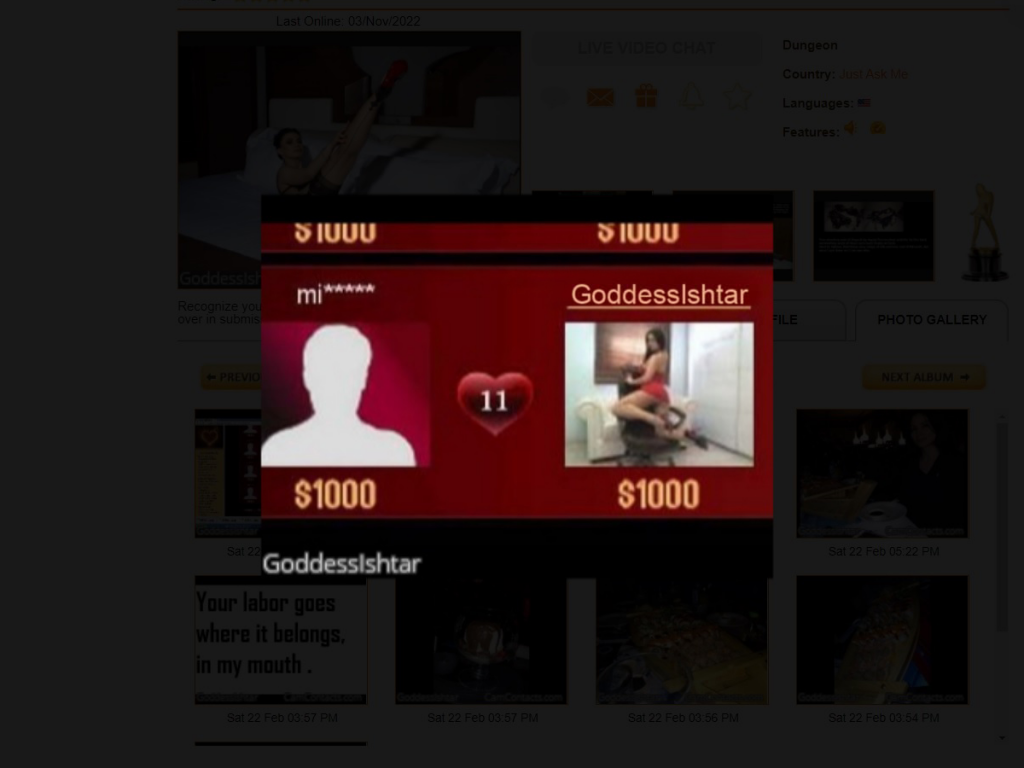 2015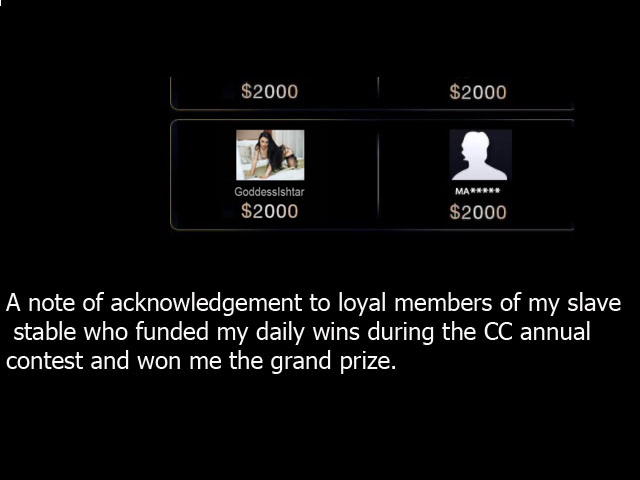 2017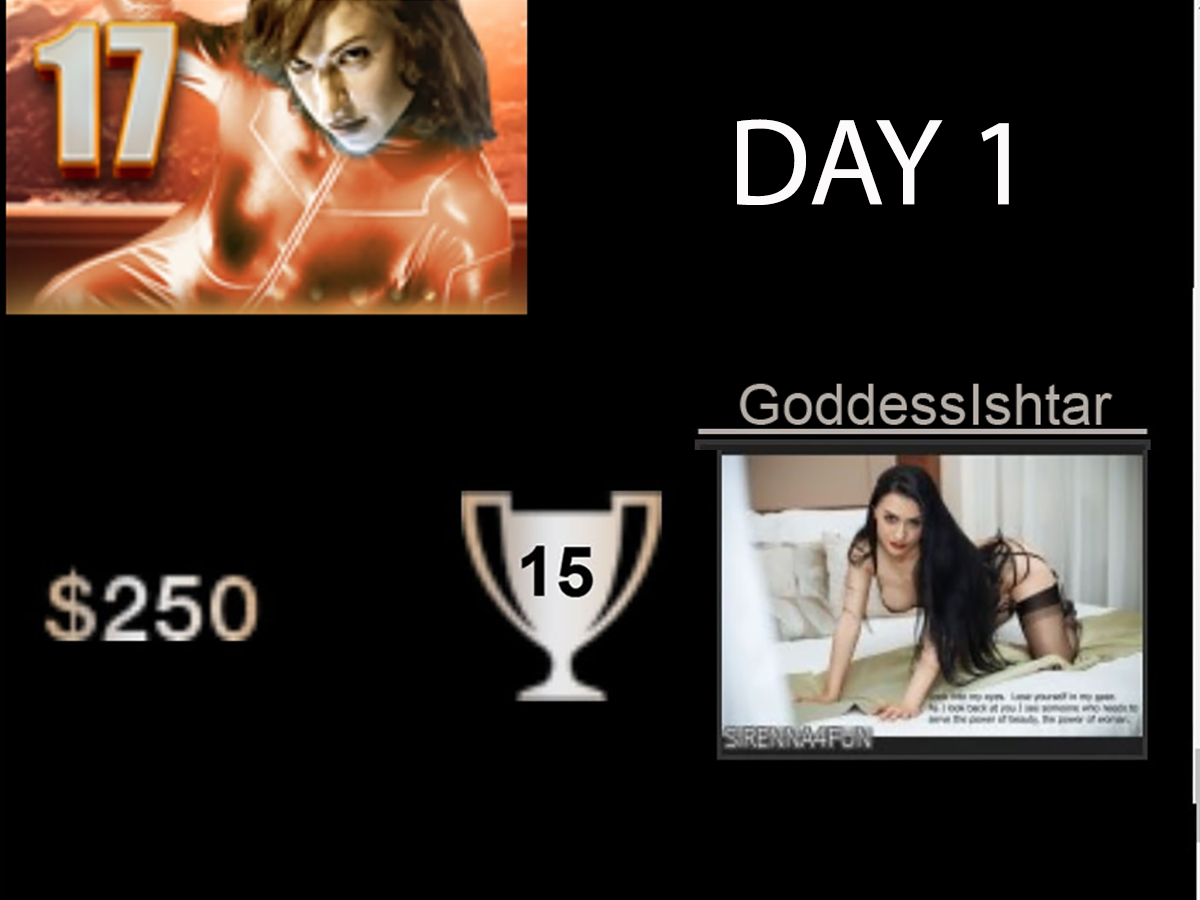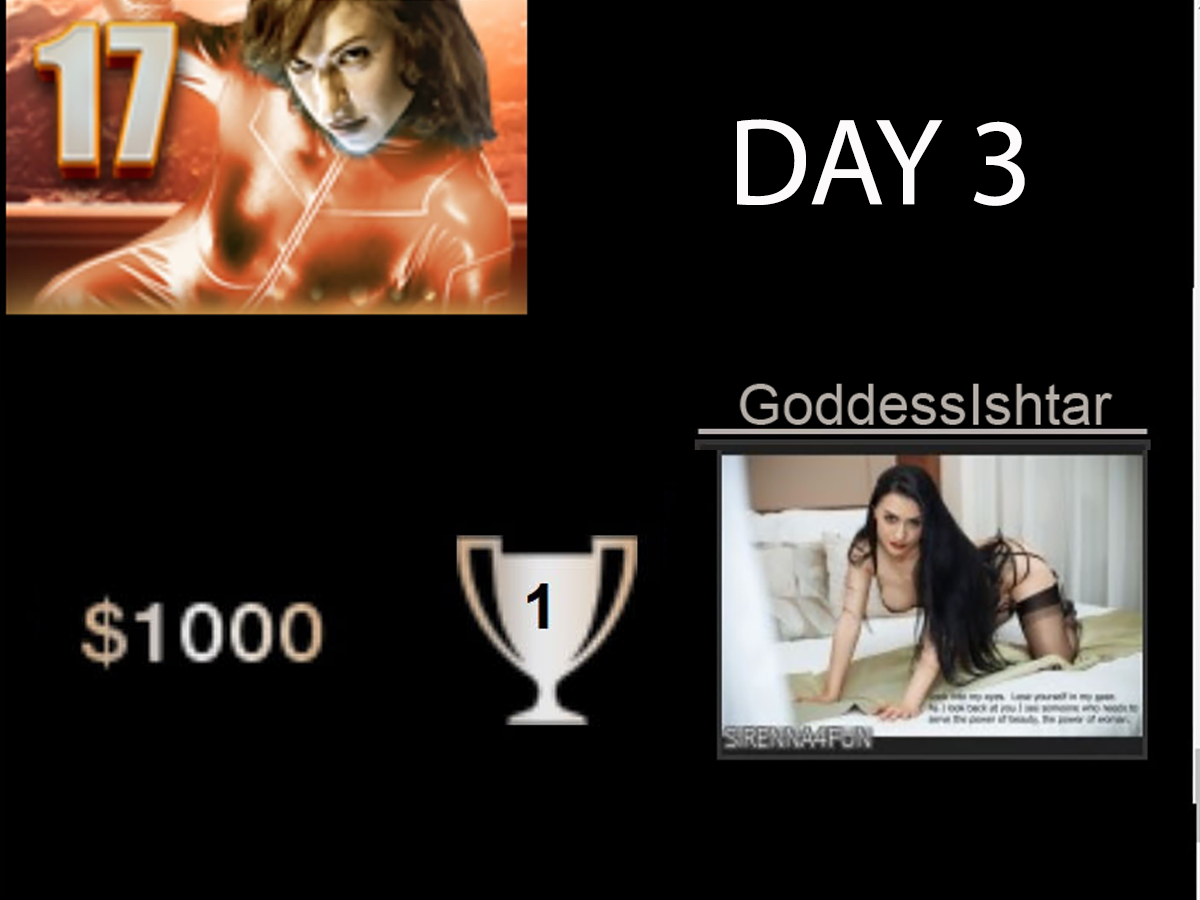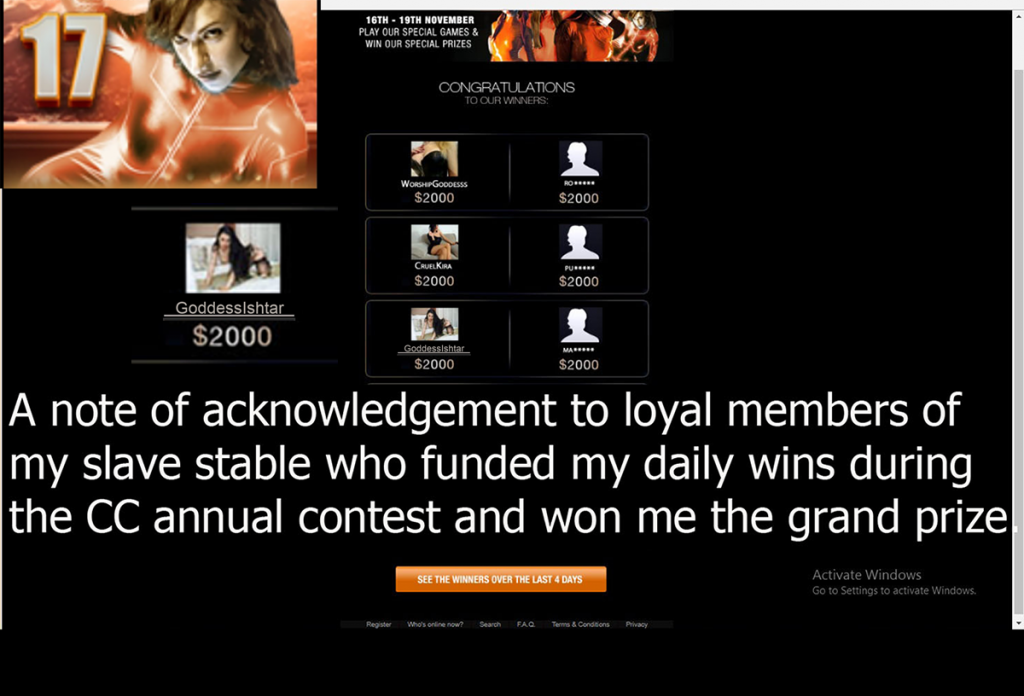 2018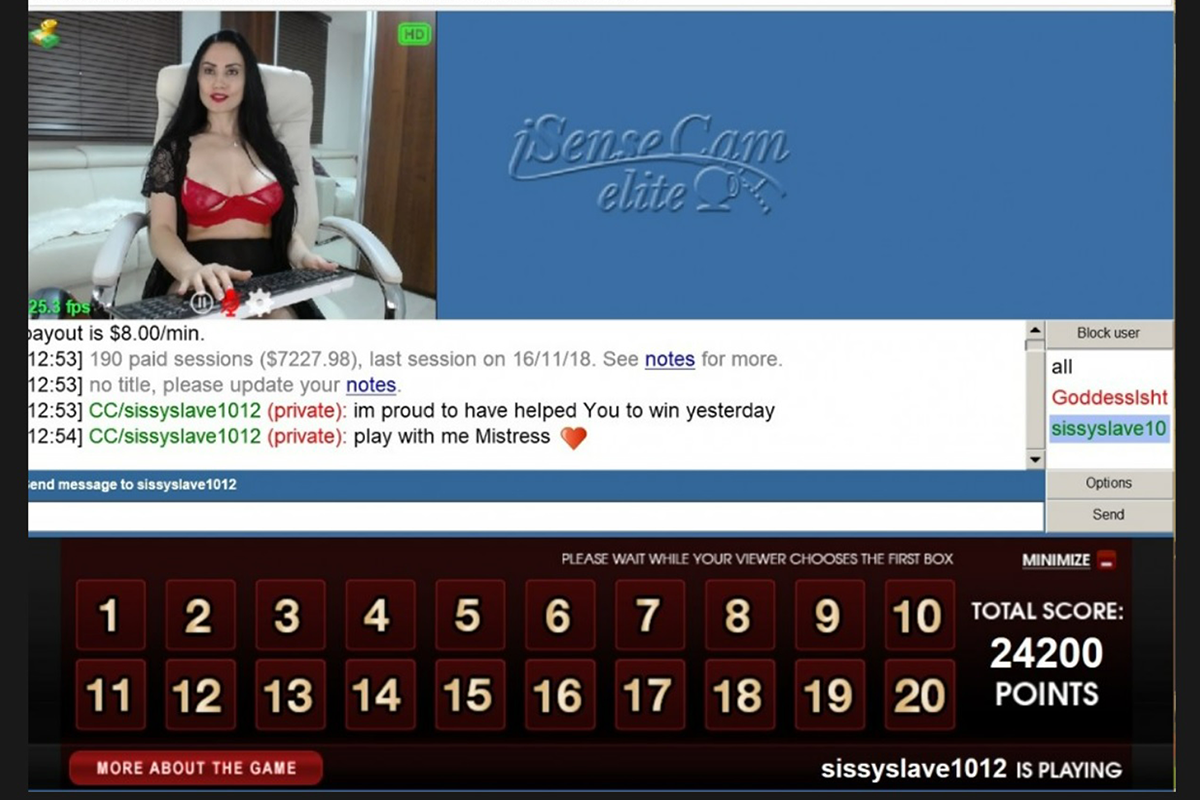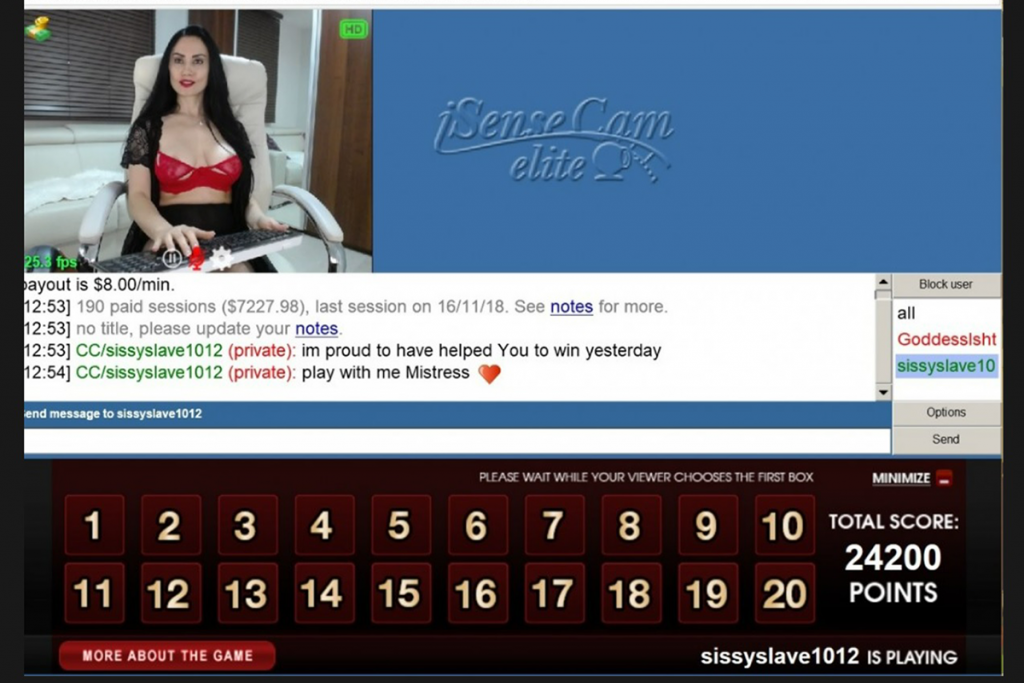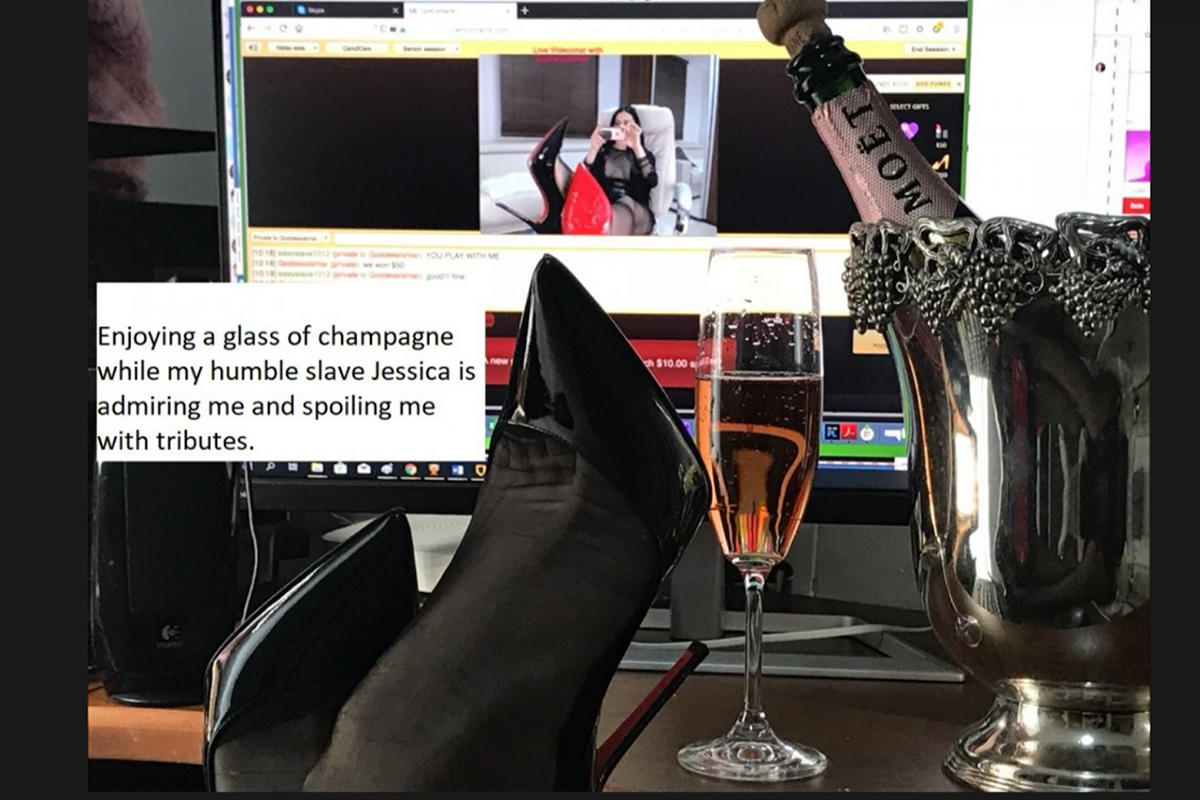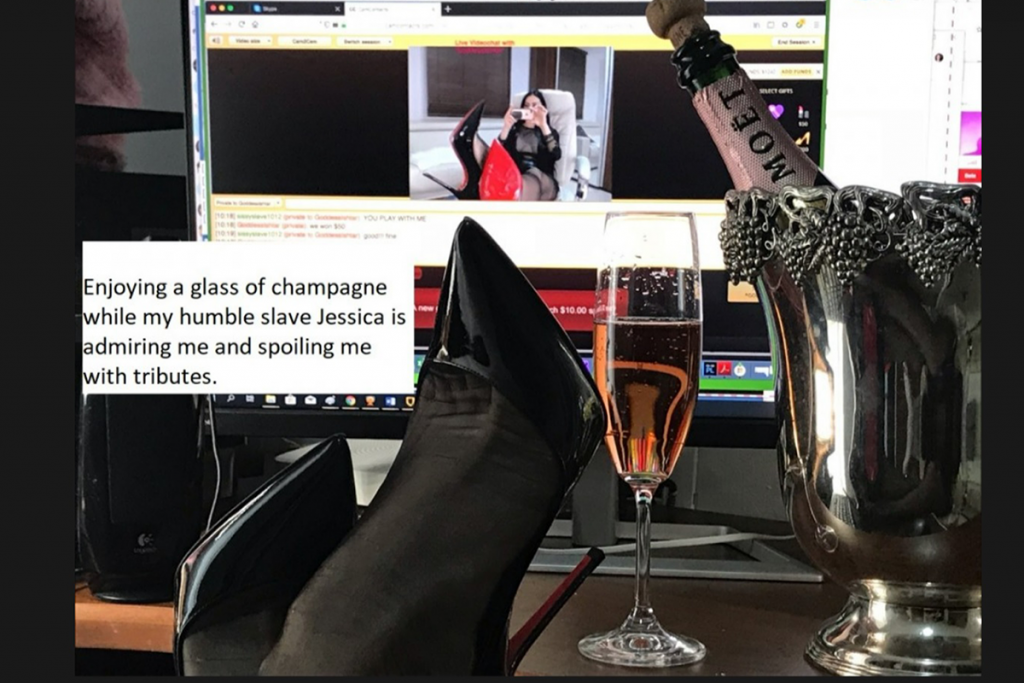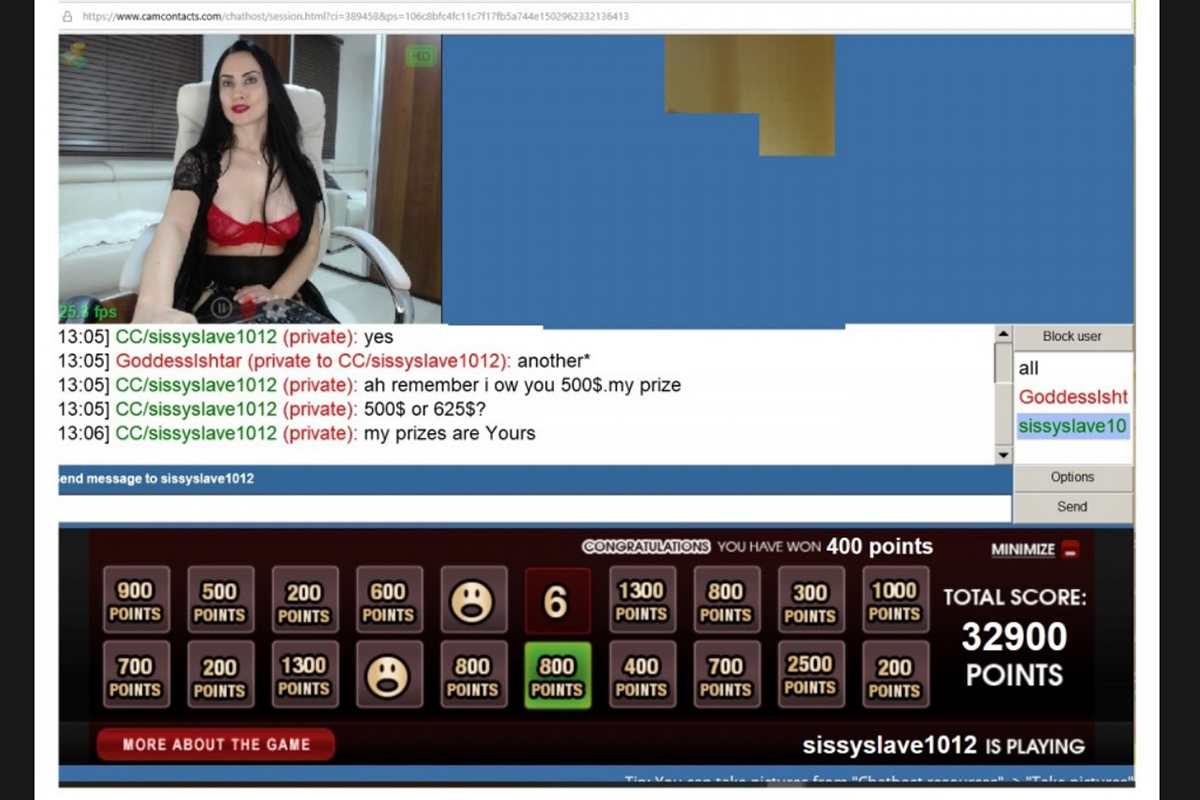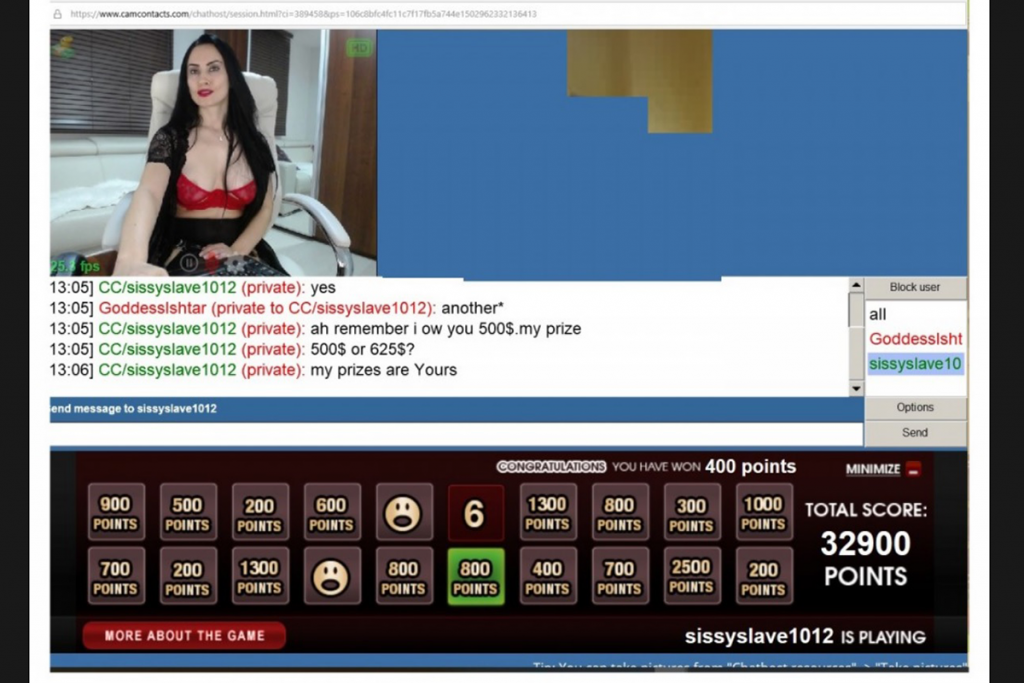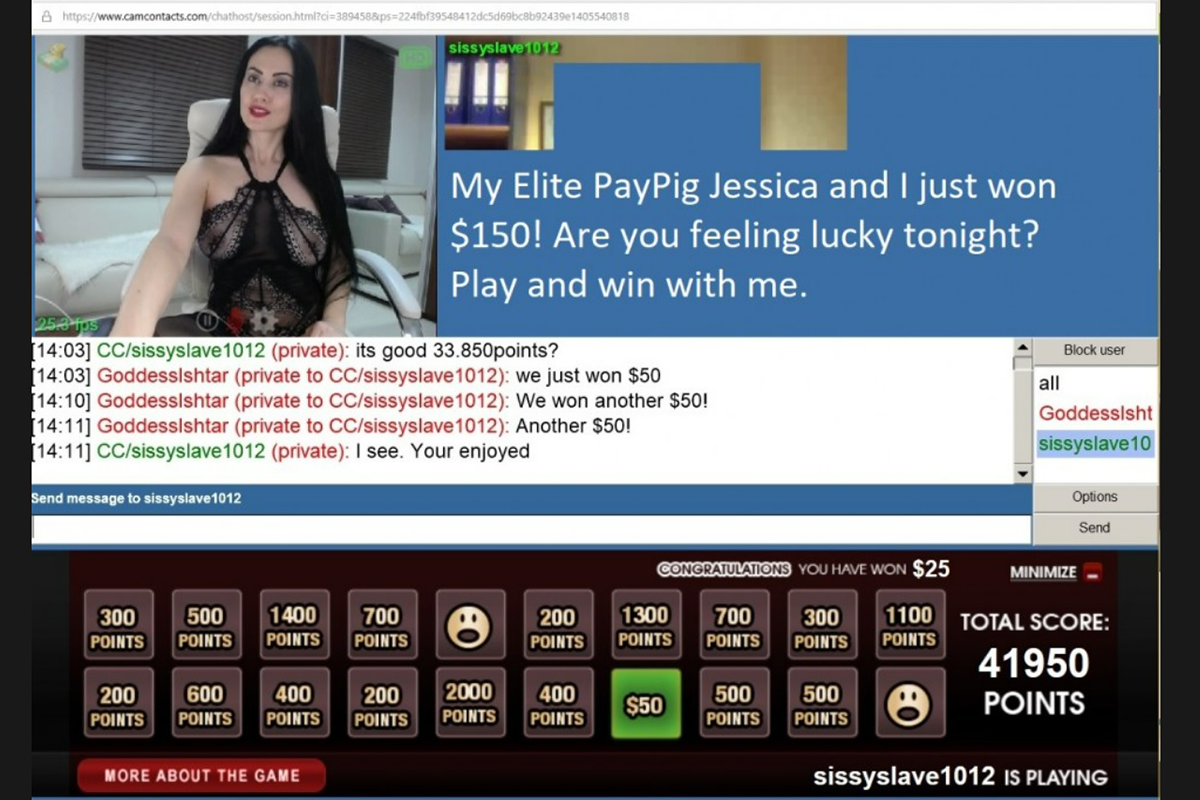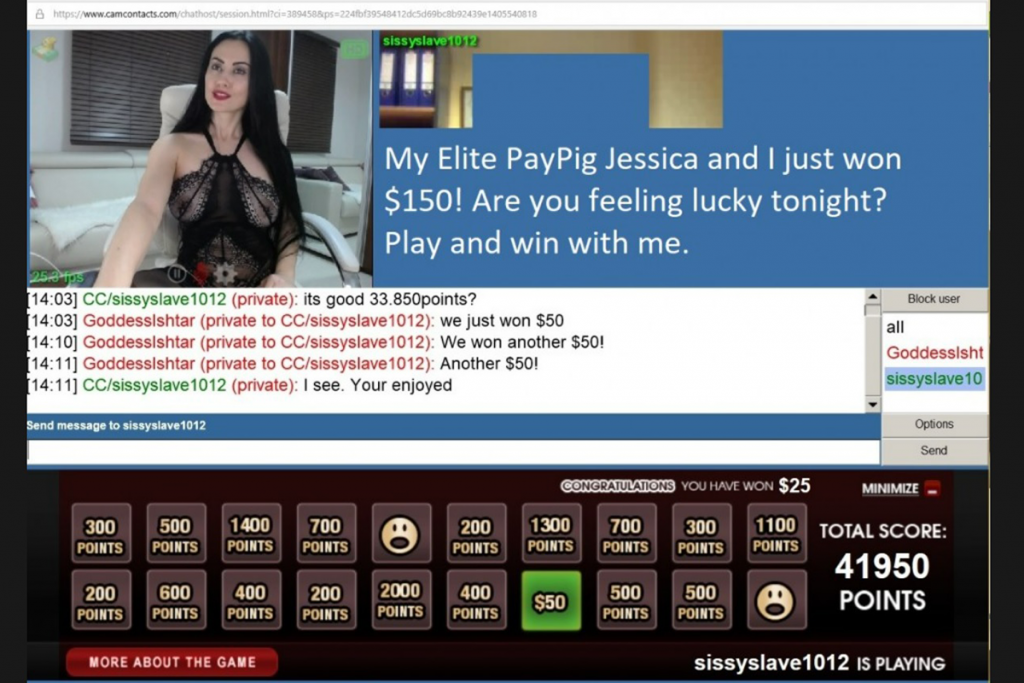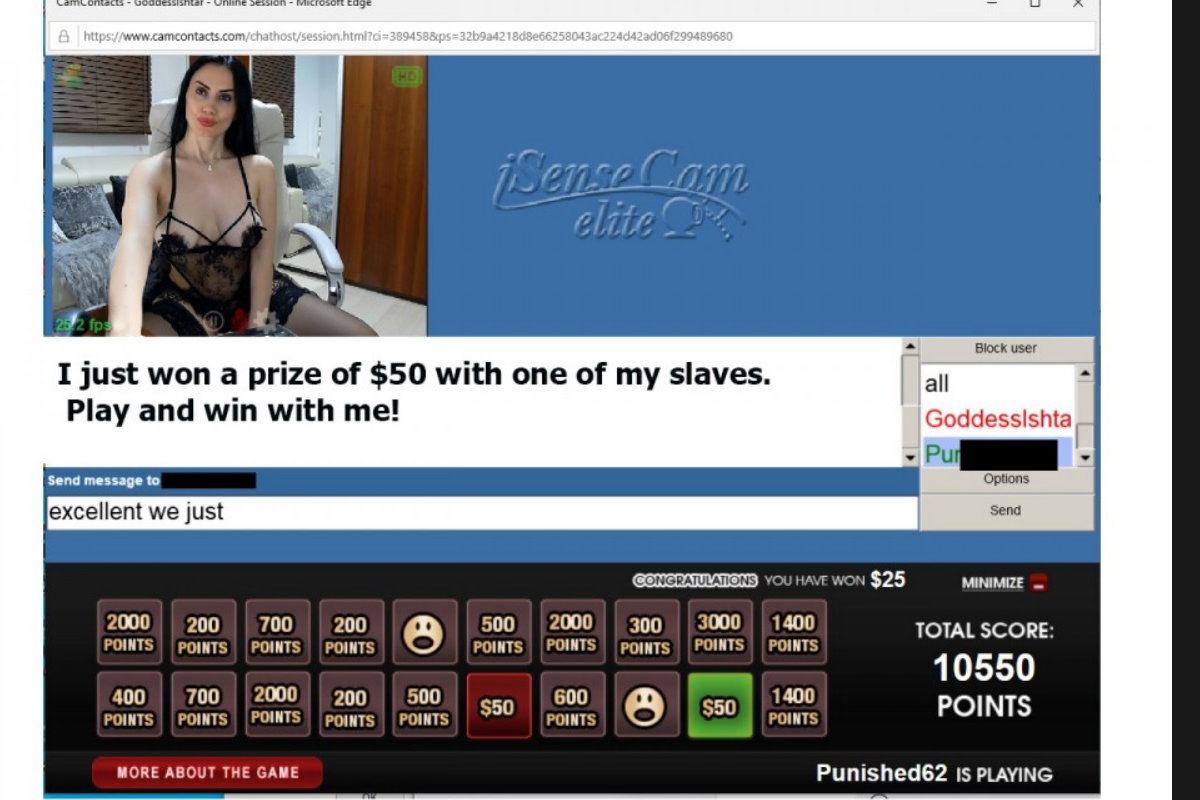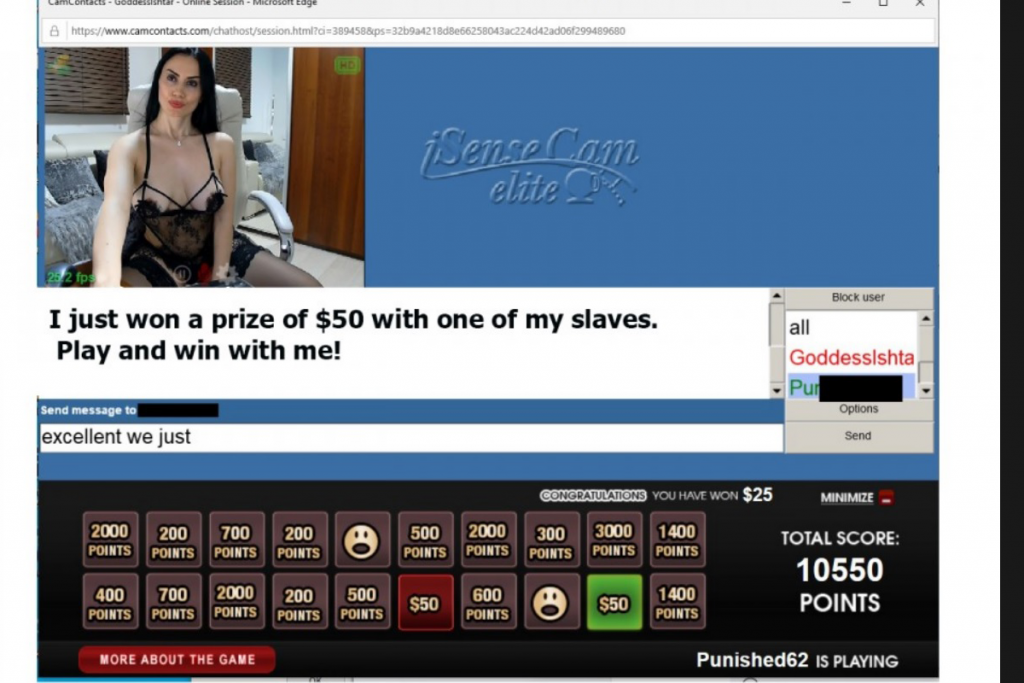 2019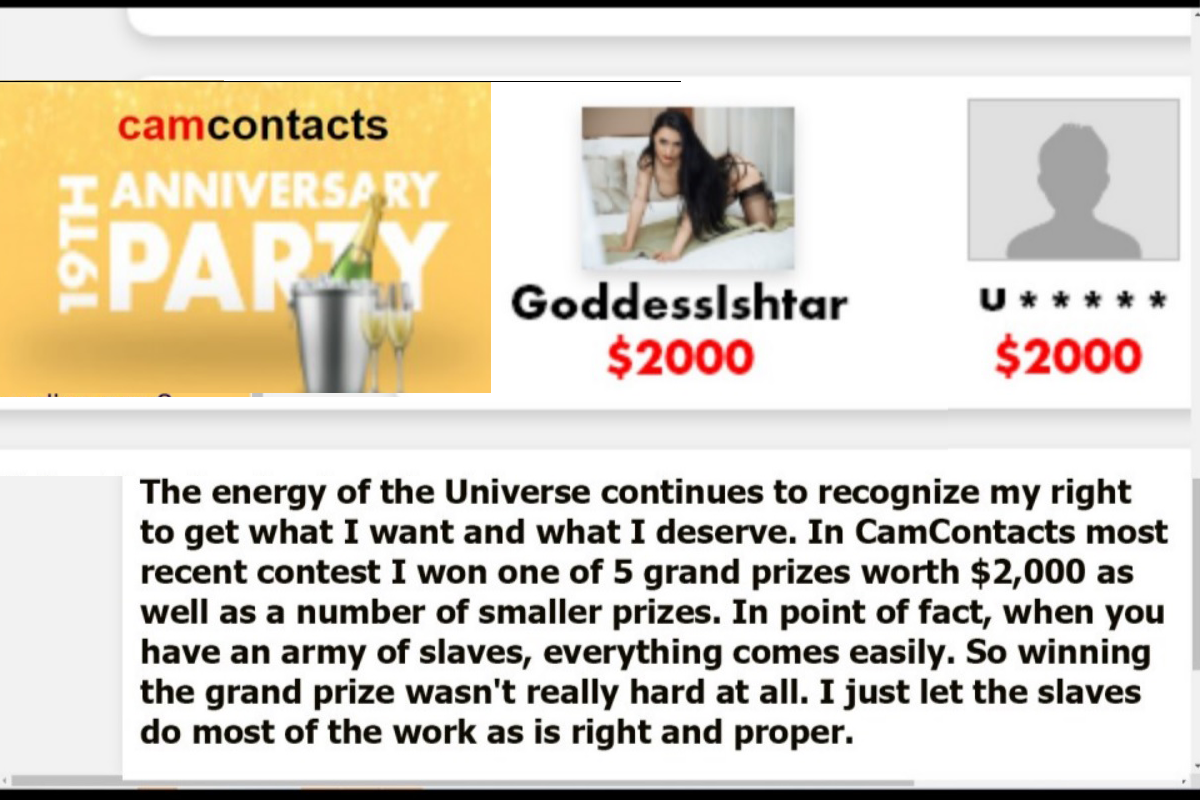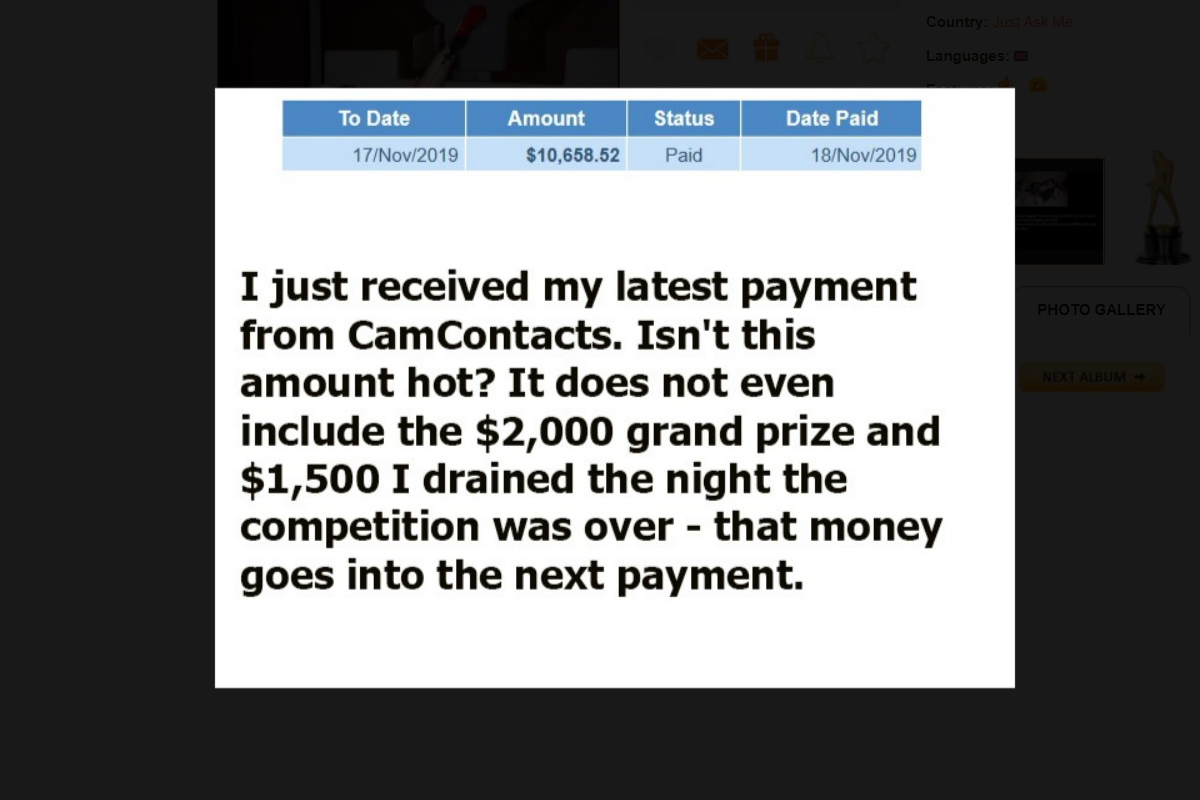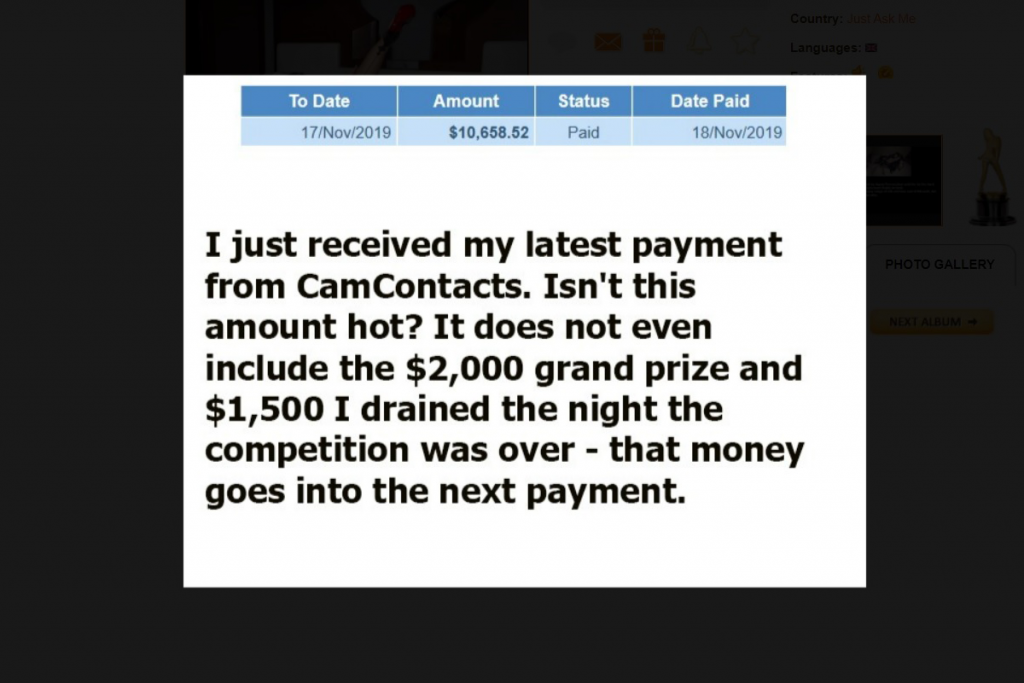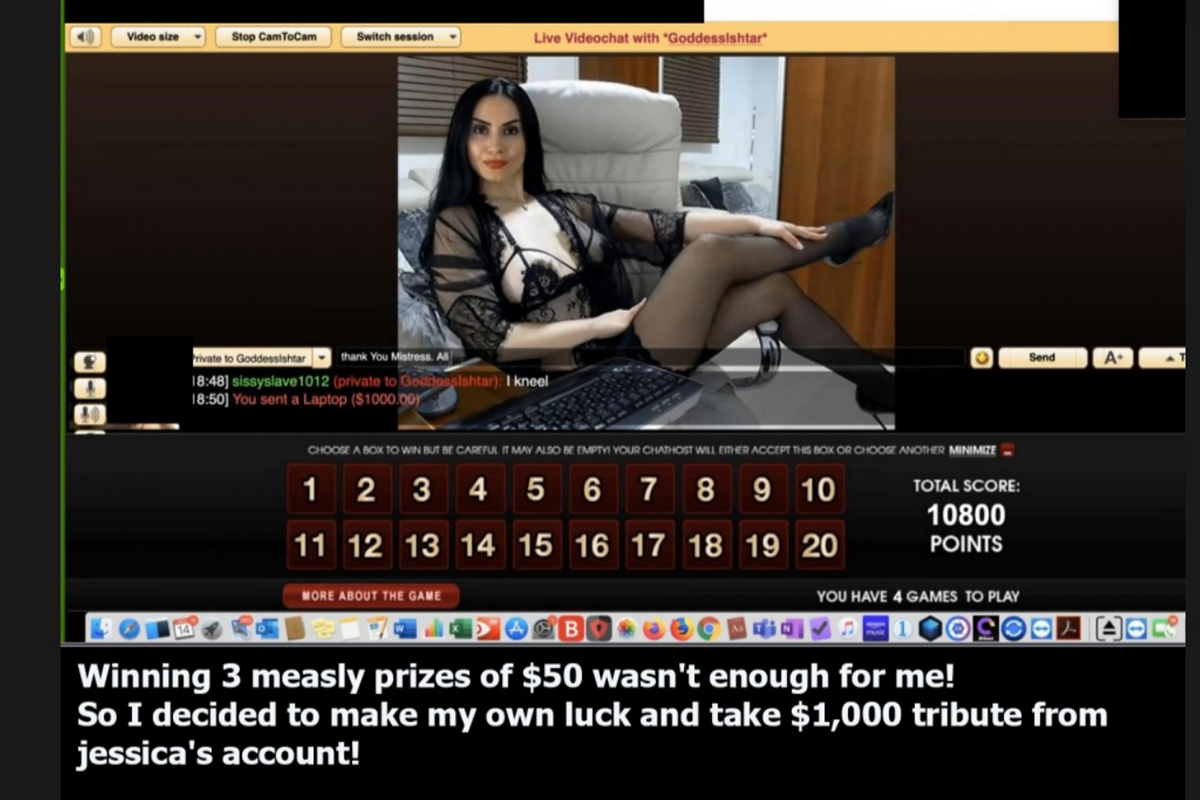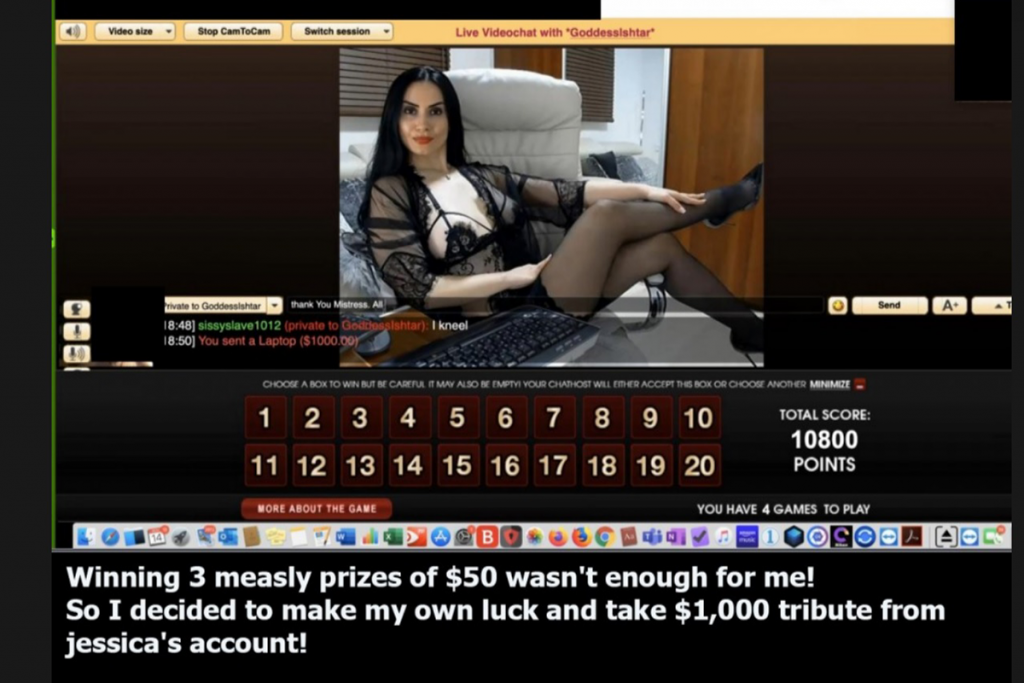 2020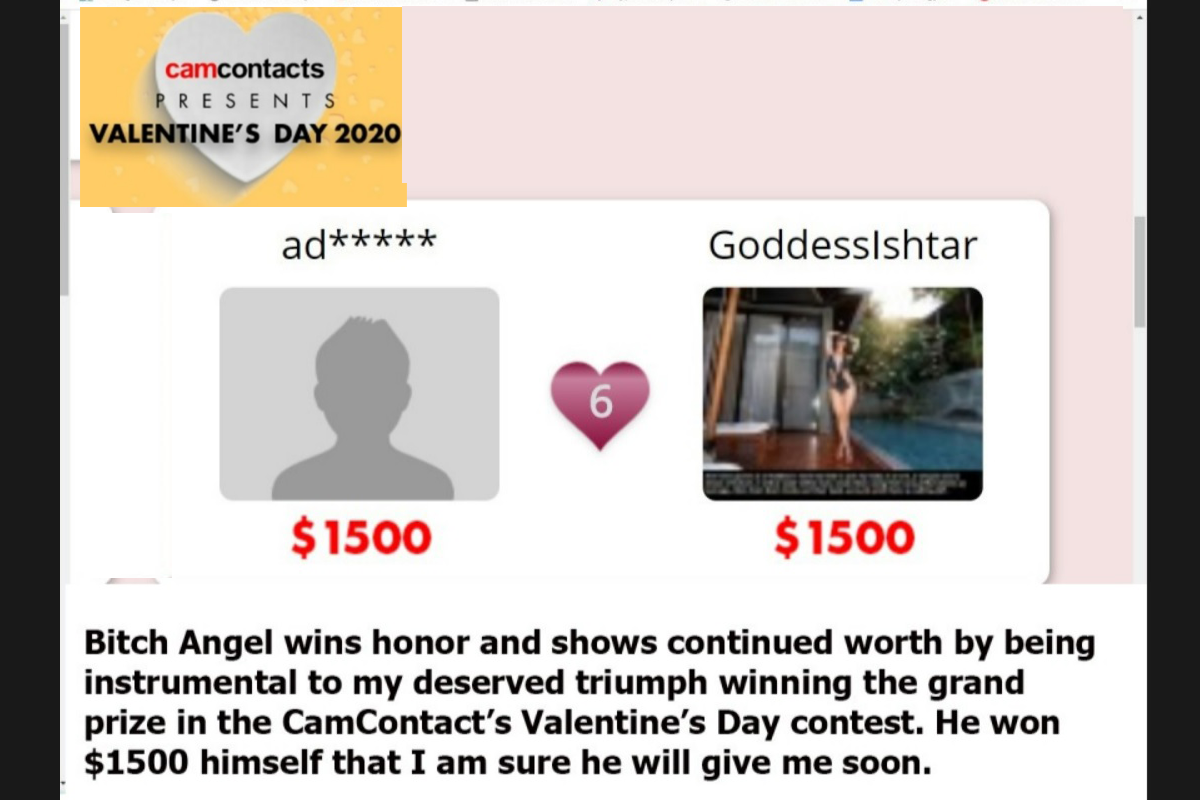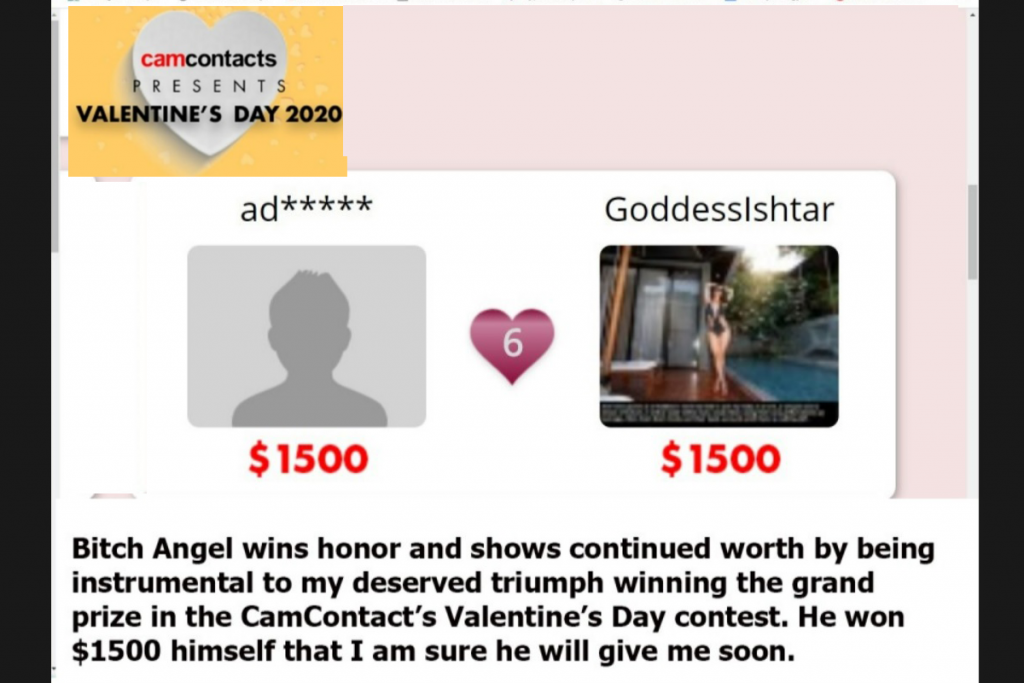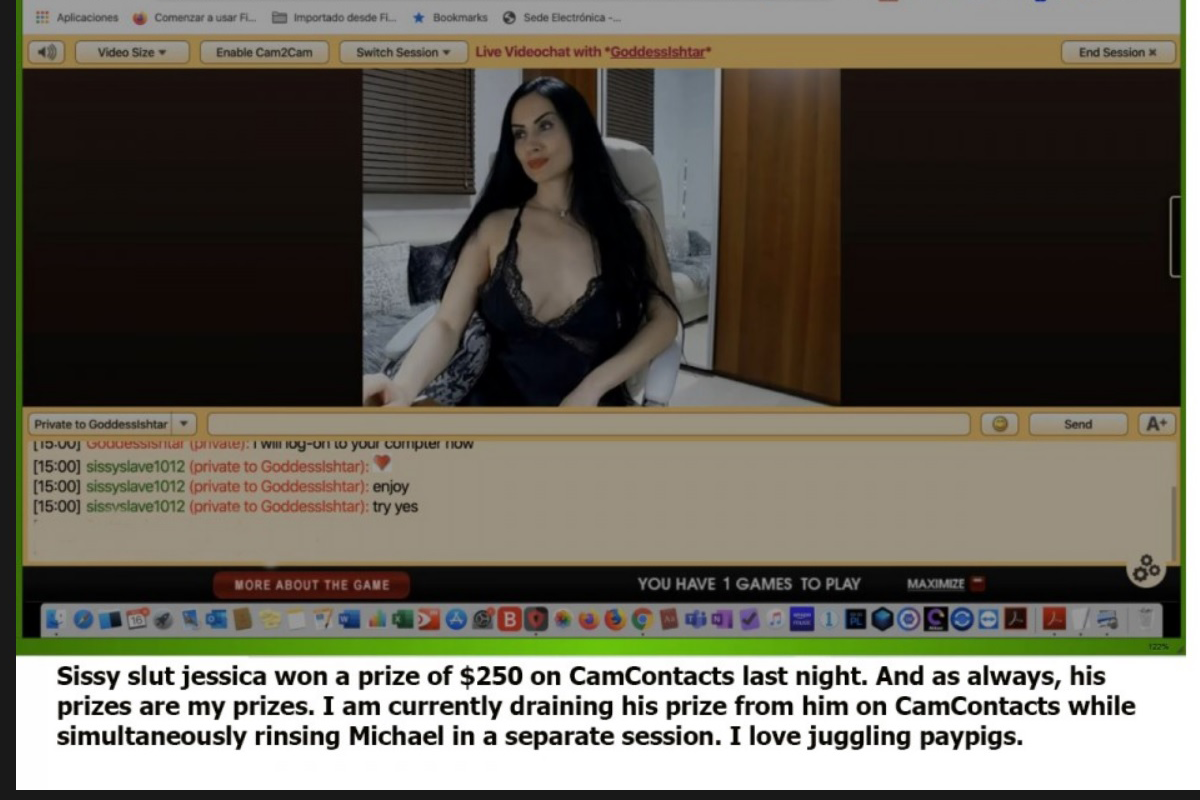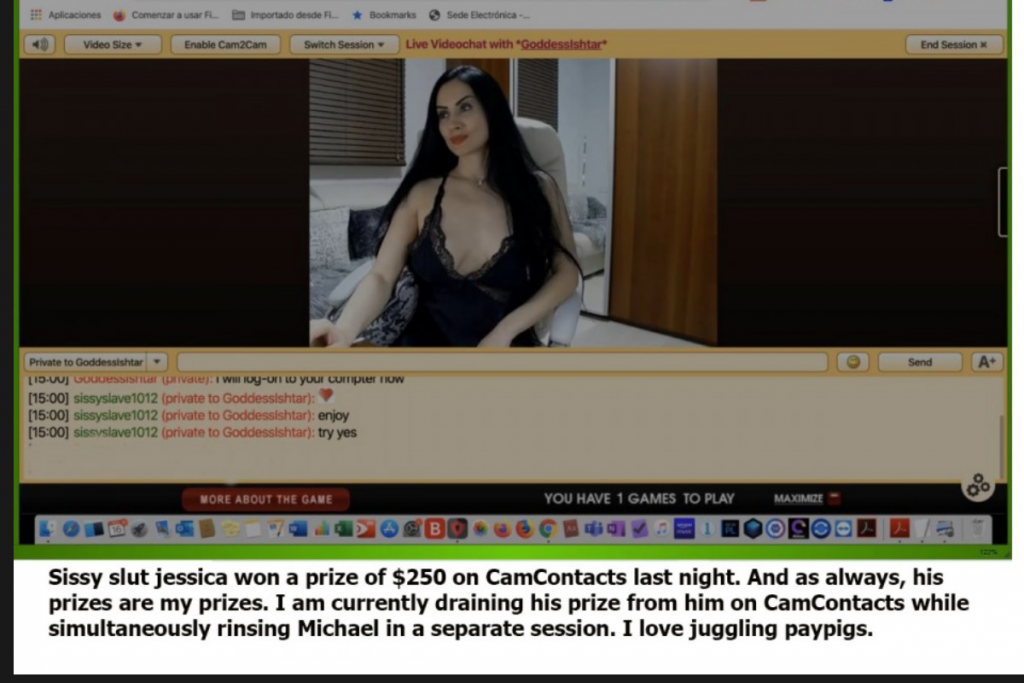 2022